Jun 26, 2020
Rainbow Pride Pizza (Grilled)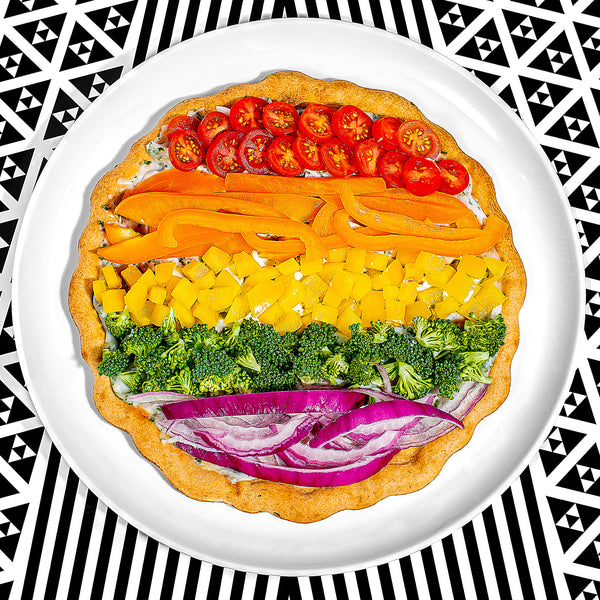 Ingredients
4 ounces cream cheese, regular or vegan
1 tablespoon chives
1 tablespoon parsley
1 teaspoon salt
1 teaspoon garlic powder
1/2 cup cherry tomatoes, thinly sliced
1/4 orange pepper, sliced
1/4 yellow pepper, sliced
1/2 cup broccoli florets
1/4 red onion, thinly sliced
Instructions
Turn grill to medium heat.
Brush naked crust with oil and place directly onto grates or on a grill-safe pan.
Cook for 11-14 minutes or until crust is crispy.
In a small bowl, mix together the cream cheese, chives, parsley, salt and garlic powder.
Spread the mixture onto the crust then line each vegetable on top in rainbow order.
Kids Can Do
Mix Cream Cheese topping
Decorate with the rainbow toppings!