Apr 22, 2020
Roasted Beet and Pesto Pizza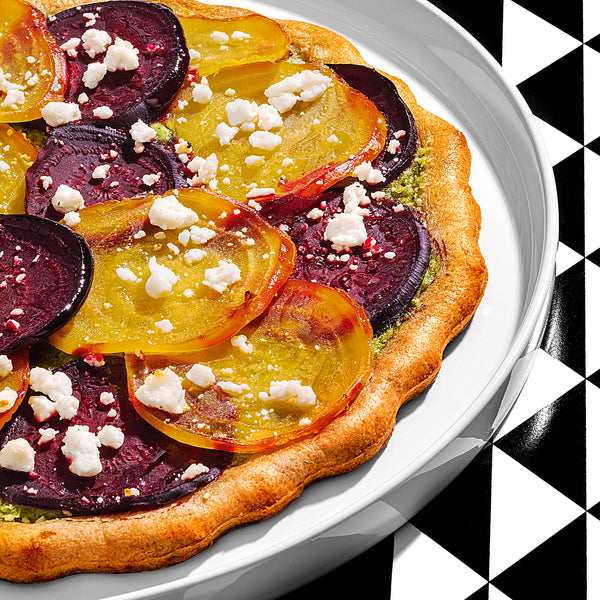 Ingredients
1 red beet
1 golden beet
1/2 cup basil leaves
2 tablespoons pine nuts
1/4 cup grated parmesan
1/4 cup olive oil
pinch of salt
1/4 cup goat cheese crumbles
small handful of arugula
Instructions
Preheat oven to 450 F.
Scrub the beets clean then wrap them in individual foil balls; roast for 45 minutes.
Remove from the oven and allow to cool. When cool to the touch, use a paper towel to rub the skins off then slice into thin slices.
In a food processor, pulse together the basil, pine nuts and parmesan then add in the oil and pulse until smooth; taste and add salt to your liking.
Spread the pesto onto the crust and layer the beets.
Sprinkle the cheese and bake for 11-13 minutes.
Remove from the oven and top with arugula.
Kids Can Do
Spread the Pesto
Layer the beet slices
Sprinkle the cheese