Sep 05, 2019
Roasted Corn, Zucchini, & Tomato Pizza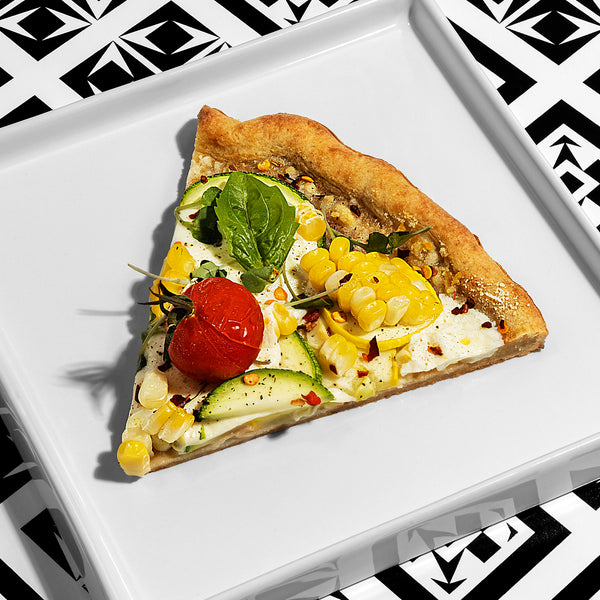 Ingredients

1 Cappello's Naked Crust
¼ cup grated Parmesan cheese
1/2 zucchini, thinly sliced
1/2 small yellow squash, thinly sliced
3 tablespoons fresh corn kernels
6 cherry tomatoes
2 ounces fresh mozzarella, sliced
1 tablespoon extra-virgin olive oil
Sea salt
Freshly ground black pepper
Optional: fresh basil, red pepper flakes, microgreens
Instructions
Preheat oven to 425ºF.
Sprinkle Parmesan over the base of the crust. Top with sliced zucchini and squash, corn, cherry tomatoes, and mozzarella.
Drizzle pizza with olive oil, and sprinkle with salt and pepper.
Bake 14-16 minutes, or until crust is golden and crispy.
Remove from oven and garnish with fresh basil, red pepper flakes, and microgreens, as desired.
Additional Info
Prep Time: 10 minutes
Total Time: 30 minutes