Jul 27, 2020
S'mores Bites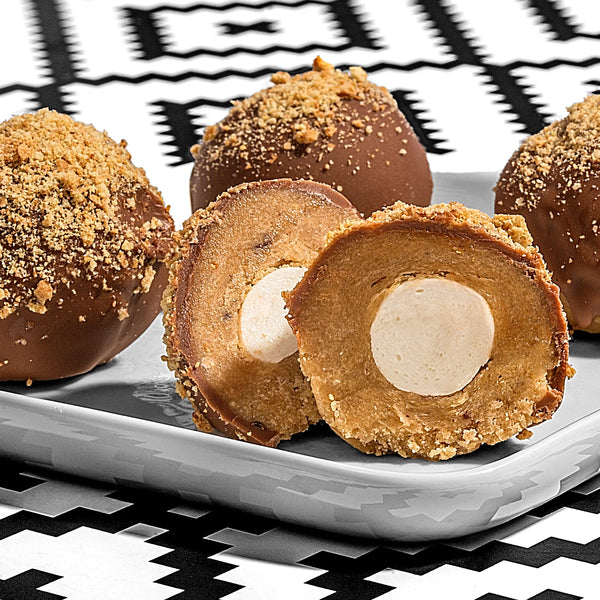 Ingredients
20-30 mini marshmallows
1 cup chocolate chips
1 tablespoon coconut oil
2 gluten-free graham crackers, smashed into crumbs
Instructions
Slice the cookie dough into 12-15 even pieces.
Place the slices into the palm of your hand and press them into a cup shape.
Put 1-2 mini marshmallows into the middle of the dough, then fold the edges in to make a ball; press the dough together a few times to ensure there are no openings.
Place onto a baking sheet.
Repeat with the remaining pieces and marshmallows.
Freeze for a minimum of 1 hour.
In a microwave safe container, heat the chocolate and coconut oil in the microwave for 30 seconds at a time until the chocolate has melted.
Working quickly, dip each chocolate chip cookie ball into the chocolate and place back on the baking sheet and sprinkle immediately with graham cracker crumbs.
Place back in the freeze for 30 minutes, then enjoy.
Store in an airtight container in the freezer for up to 1 week.
Kids Can Do
This entire recipe is very family friendly. Have the kids help from start to finish.