Oct 21, 2019
Sausage and Broccoli Rabe Pizza (Plant Paradox Friendly, Paleo)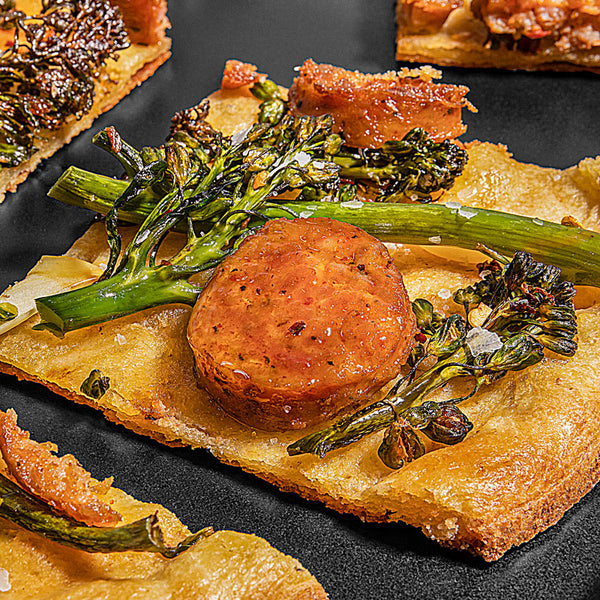 Ingredients
1 Cappello's Naked Crust
1 (4-ounce) hot Italian sausage, cut into 1/2-inch slices
2 tablespoons olive oil, divided
3 cloves garlic, peeled and sliced
¼ teaspoon red pepper flakes
1/2 pound broccoli rabe (about 3 cups)
¼ teaspoon sea salt
Instructions
Preheat oven to 425ºF
Place the sausage and 1 tablespoon of the olive oil in a large skillet over medium heat. Sauté 4 to 5 minutes, then add the sliced garlic and red pepper flakes, and cook 30 seconds more. Add the broccoli rabe. Cover and cook  8 to 10 minutes, or until the broccoli rabe is wilted. Remove from heat and sprinkle with salt.
Place the sausage and broccoli rabe on top of the crust. Drizzle the remaining  tablespoon of olive oil evenly over the pizza.
Bake 14 to 16 minutes, until the crust is crispy and golden brown.
Additional Info
Prep time: 10 minutes
Total time: 40 minutes