Dec 14, 2020
Sausage & Hashbrown Pizza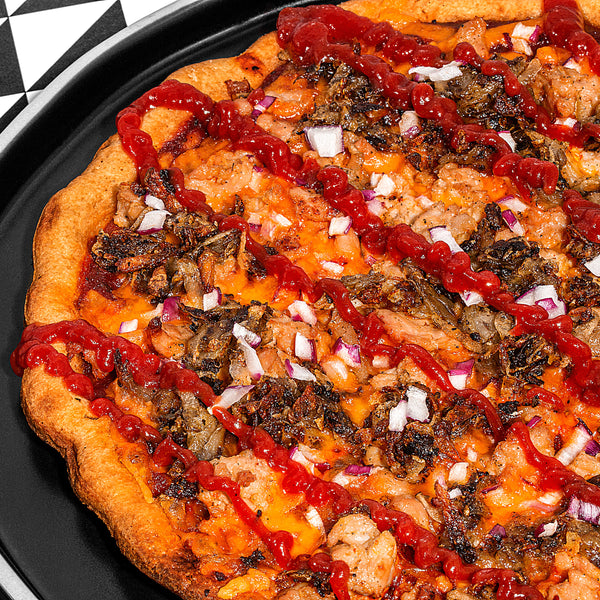 Ingredients
1/2 pound breakfast sausage
1/2 cup shredded potatoes, fresh or frozen
1/3 cup pizza sauce
1 cup shredded cheddar cheese
2 tablespoons minced red onion
ketchup, to garnish
Instructions
In a pan over medium high heat, cook sausage, drain and set aside.
Using the same pan, cook the hash brown potatoes.
If using frozen, follow package directions.
If using fresh, cook with 1 tablespoon of oil over medium high heat flipping every couple of minutes until crispy and cooked through; about 7 minutes.
Turn the grill to medium heat.
Place crust directly on grates or on a grill safe pan and cook for 5-7 minutes or until slightly crispy and beginning to brown.
Remove from the grill and evenly spread sauce onto the crust in an even layer.
Layer with shredded cheese, sausage, crispy potatoes and red onion.
Place back onto the grill and continue cooking until the crust is crispy and sauce begins to bubble around the edges.
Remove from the grill, drizzle with ketchup if desired and enjoy.
Kids Can Do
Spread the sauce
Sprinkle the cheese
Top with ketchup