Feb 05, 2021
Sheet Pan Nachos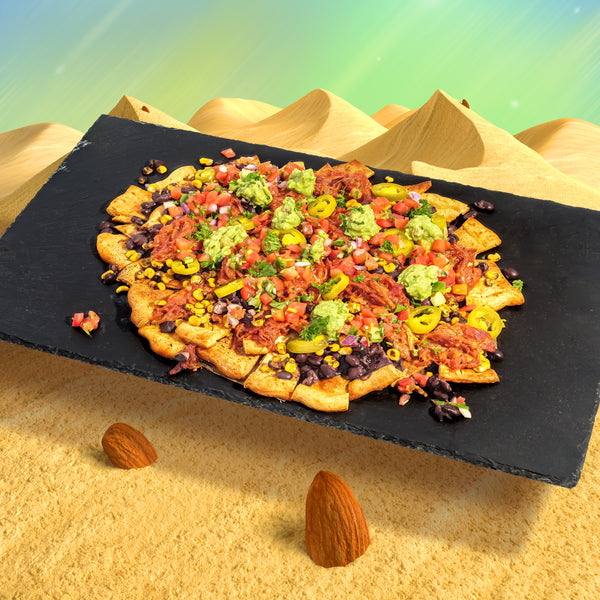 Ingredients
2 tablespoons avocado oil
1/2 teaspoon salt
1/4 teaspoon black pepper
14-ounces pulled pork
15-ounce can of black beans, drained and rinsed
1 cup corn kernels, thawed if frozen
1/2 cup pico de gallo
1/2 cup guacamole
1/4 cup pickled jalapeños
2 tablespoons fresh cilantro, chopped
Instructions
Preheat the oven to 425 F. Place the baking sheet on the middle rack while the oven preheats.
Cut the crust into wedges, similar to tortilla chips in size. Arrange wedges on the baking pan and brush with oil. Sprinkle with salt and pepper. Bake until wedges are crispy, but not too browned, 6-8 minutes. Remove from the oven and reduce temperature to 400 F.
Top wedges with the pulled pork, black beans, and corn.
Place into the oven and bake until heated through, 5-7 minutes.
Remove from the oven and top with pico de gallo, guacamole, jalapeños, and cilantro. Serve immediately.
Kids Can Do
Add the toppings before and after baking