May 20, 2020
Shrimp and Bacon Pizza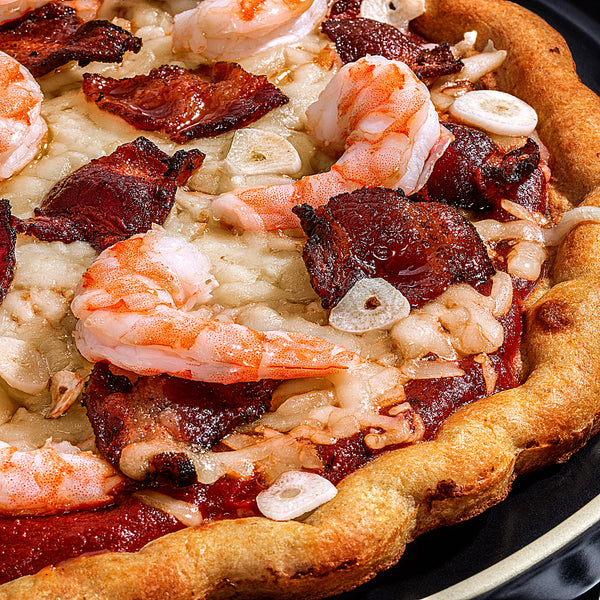 Ingredients
1/4 cup olive oil
10 garlic cloves
3 pieces of bacon, cut into 1 inch pieces
1/4 cup pizza sauce (store-bought or homemade)
1 cup pizza cheese
7-10 frozen cooked shrimps, thawed with tails removed
Instructions
Preheat oven to 425 F.
In a very small sauce pan over low heat, add the garlic and oil and simmer for 20 minutes; then remove from the heat and separate the garlic from the oil and set aside.
While the garlic cooks, cook the bacon in a skillet over medium heat until crispy; remove and set on a paper towel to drain.
Spread the crust with pizza sauce, sprinkle the cheese in an even layer then top with the bacon, shrimp and roasted garlic (sliced or whole).
Bake for 11-13 minutes then remove from the oven and drizzle with garlic oil.
Kids Can Do
Help remove the shrimp tails
Spread the pizza sauce
Drizzle the oil