Dec 10, 2020
Spaghetti ai Carciofi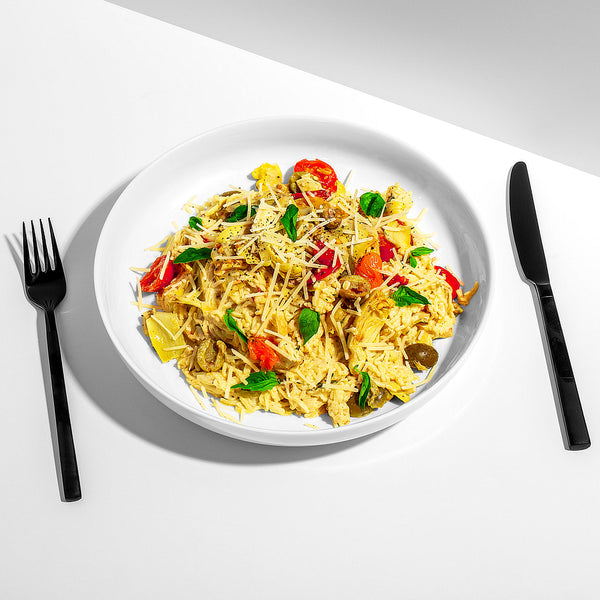 Ingredients
3 tablespoons olive oil
1 anchovy fillet
2 teaspoons garlic, minced
1 cup canned artichoke hearts, drained and roughly chopped
1/2 cup cherry tomatoes, halved
1/4 cup green olives, halved
1 tablespoon lemon juice
1 teaspoon lemon zest
1 teaspoon fresh thyme, minced
1/4 teaspoon kosher salt
1/4 teaspoon ground black pepper
1/8 teaspoon red pepper flakes
2 ounces shaved Parmesan, for finishing
1 tablespoon fresh basil, for finishing
Instructions
In a medium saucepan, heat olive oil over medium heat. Add the anchovy and garlic and cook, breaking the anchovy into pieces until fragrant but not browned, 1-2 minutes.
Add artichoke hearts, tomatoes, olives, lemon juice, lemon zest, thyme, salt, black pepper, and red pepper. Cook stirring constantly until tomatoes break down and sauce thickens, 7-9 minutes. Remove sauce from heat.
Cook spaghetti according to package instructions.
Add cooked spaghetti to the pan, and stir until noodles are coated in sauce.
Top with Parmesan and fresh basil and serve.
Kids Can Do
Help measure ingredients
Toss spaghetti
Add the parmesan and fresh basil