Mar 31, 2021
Spaghetti with Lamb and Harissa Meat Sauce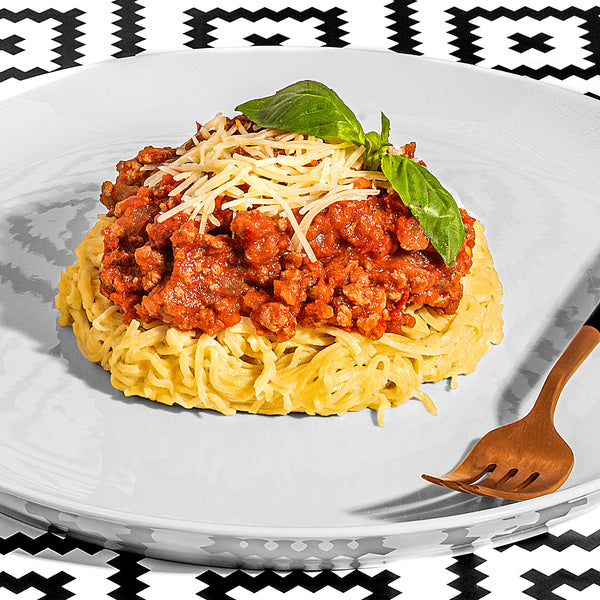 Ingredients
2 tablespoons cooking oil
1/2 onion small diced
2 cloves garlic, minced
3/4 pound ground lamb
1 1/2 teaspoons ground cumin
1/4 cup harissa
1 1/2 cups crushed tomatoes
1 teaspoon salt
grated Parmesan
Instructions
In a large frying pan, heat the oil over moderately low heat. Add the onion and cook, stirring occasionally, until translucent, about 5 minutes. Add the garlic and then the lamb. Cook until the meat is no longer pink, breaking it up as you go.
Stir in the cumin, harissa and crushed tomatoes, and salt. Cover and simmer for 15 minutes. Taste and season to your liking.
Add the package of frozen Spaghetti to 3-4 quarts of boiling water. Stir to separate strands. Cook for approximately 90 seconds.
Drain the pasta and plate immediately; top with sauce and Parmesan.
Kids Can Do
Stir the sauce
Plate the noodles and top with sauce
Sprinkle the cheese