Mar 26, 2021
Strawberry Pop Tarts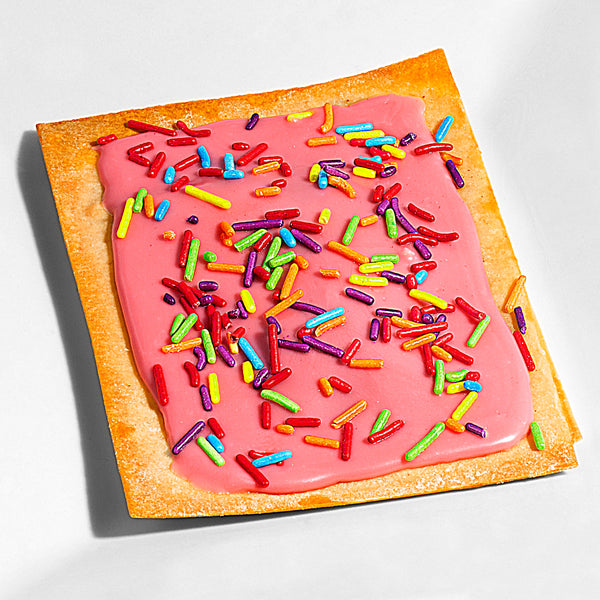 Ingredients
1 package Cappello's Lasagna Sheets
1 17-ounce jar strawberry jam
1 egg, beaten
2 tablespoons water
2 cups powdered sugar
2 teaspoons vanilla
4 drops all natural red food coloring, if desired
sprinkles, any color, as desired
crushed freeze-dried strawberry, if desired
Instructions
Preheat the oven to 400 F.
Cut the lasagna into 14 4x5 pieces.
Place 3 rounded tablespoons of jam into the center of 1 lasagna sheet then brush the edges with the beaten egg and place another piece on top; press the edges to create a tight seal.
Repeat until all lasagna sheets have been used.
Transfer to a lined baking sheet and bake for 8-10 minutes.
Remove from the oven and allow to cool completely.
When cooled, whisk together the water, powdered sugar, vanilla and food coloring to make the icing.
Decorate your pop tart however you'd like then immediately top with sprinkles and allow the frosting to harden for at least an hour.
Store in the fridge for up to 1 week.
Kids Can Do
Fill the pop tart
Brush the egg wash
Decorate!