Dec 19, 2019
Tomato, Basil, & Brie Spaghetti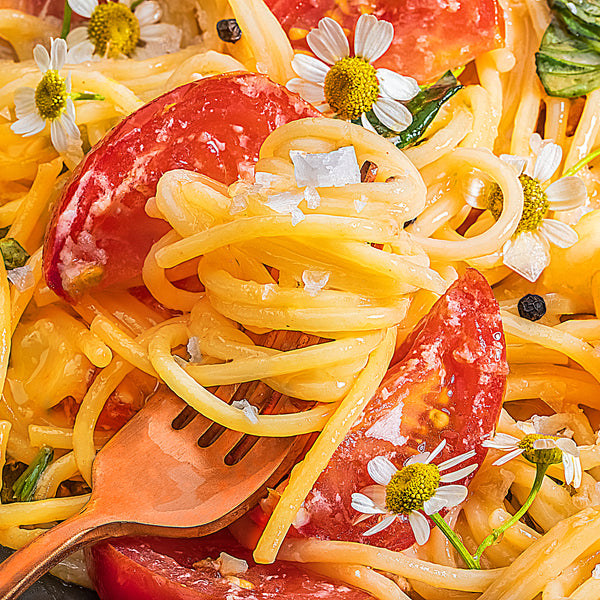 Ingredients
1 ripe tomato, coarsely chopped
3 tablespoons fresh basil leaves, coarsely chopped
1 clove garlic, minced
3 tablespoons extra-virgin olive oil
Pinch of sea salt
Pinch of freshly ground black pepper
4 ounces Brie
Instructions
In a small bowl, combine tomato, basil, and garlic. Drizzle in olive oil, and season with salt and pepper. Cover and let sit at room temperature for 2 hours.
Cut the brie into ½-inch cubes. Add to the tomato-basil bowl.
Cook spaghetti according to package directions for al dente.
Drain the spaghetti and pour into the tomato bowl. Fold gently until the brie begins to melt, and the noodles are coated with a cheesy sauce. Serve immediately.
Additional Info
Yield: 2 servings
Prep time: 2 hours
Total time: 2 hours 15 minutes