Jul 16, 2021
Apple Chip Dessert Pizza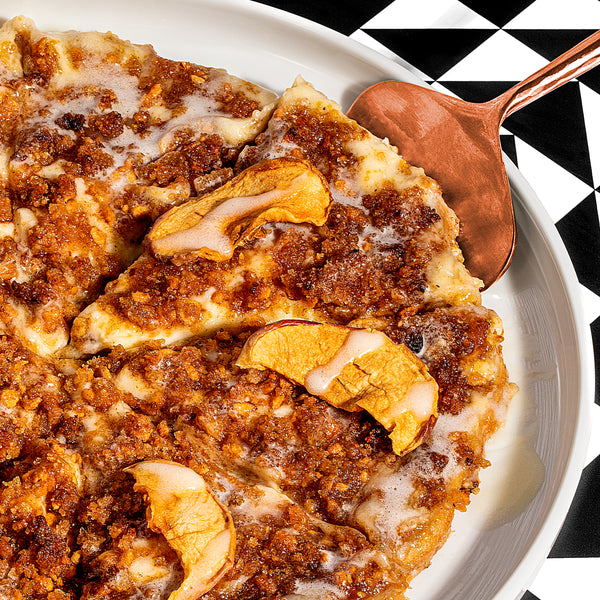 Ingredients
3 ounces cream cheese

1/4 cup heavy cream

3 tablespoons sugar

dash nutmeg

1/2 teaspoon vanilla

1 cup apple chips, ground into a powder in a food processor 

3 tablespoons white sugar

3 tablespoons brown sugar

3 tablespoons butter

pinch of salt

1 teaspoon cinnamon
Instructions
Preheat oven to 425 F.

In a stand mixer or with a hand mixer, mix the cream cheese, heavy cream, sugar, nutmeg and vanilla starting on low and gradually bringing the speed to medium until well combined and creamy; about 3 minutes total. 

Place the pizza on a baking sheet then spread the cream cheese mixture onto the pizza crust. 

Then in a medium bowl all of the remaining ingredients and mix by hand, working the butter, mixing until coarse crumbs form.

Sprinkle the topping evenly over the cream cheese. 

Bake for about 10 minutes.

If the cream bubbles and spills over the edges; allow it to cool for a few minutes then use a butter knife to carefully scrape the edges clean. 

Serve warm. 
Kids Can Do
Help with the mixing 

Mix the streusel topping

Sprinkle the topping