May 17, 2020
Avocado Pasta with Tomatoes and Peas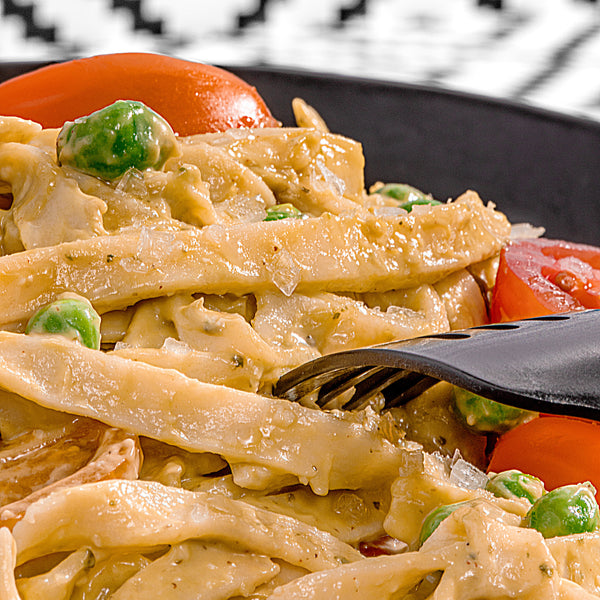 Ingredients
2 ripe avocados, halved, seeded and peeled
1/4 cup fresh basil leaves
2 tablespoons avocado oil mayonnaise
3 tablespoons olive oil
1/4 cup grated parmesan
Kosher salt and freshly ground black pepper, to taste
1 cup cherry tomatoes, halved
1 cup frozen peas, thawed
Instructions
To make the avocado pasta sauce, combine avocados, basil, mayo, oil and parmesan in the bowl of a food processor; blend to combine into a smooth sauce. Season with salt and pepper, to taste; set aside.
Add 1 package of fettuccine to 3-4 quarts of boiling water. Stir to separate strands.
Fettuccine will cook al dente in approximately 90 seconds.
Drain then add to a bowl with the avocado sauce, tomatoes and peas.
Top with flaky salt and serve immediately.
Kids can do
Blend the sauce
Stir the pasta when added to the sauce
Top with salt