Apr 12, 2022
BLT Ravioli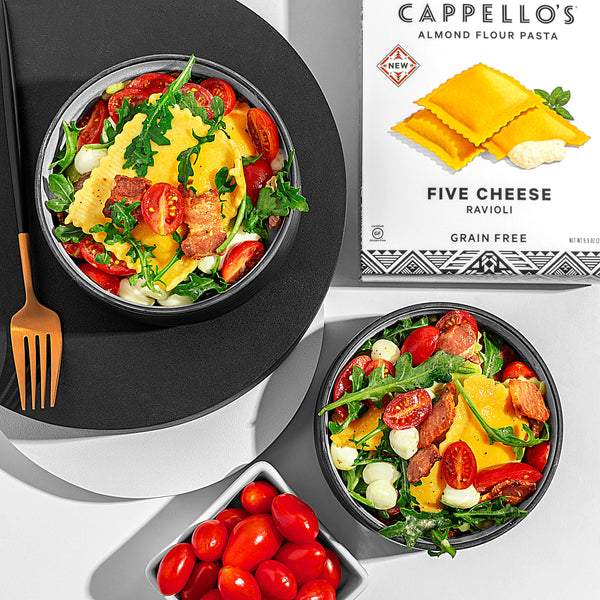 Ingredients
2 packages Cappello's Five Cheese Ravioli 

3 strips bacon, cut into 1-inch pieces 

1 cup arugula, packed  

1 cup cherry tomatoes, halved 

4 ounces fresh mozzarella perline cheese

1 tablespoon olive oil 

¼ teaspoon kosher salt

¼ teaspoon ground black pepper 
Instructions
To a 12-inch nonstick skillet over medium heat, add the bacon. Cook until crispy then transfer to a paper towel-lined plate. 

To a large mixing bowl add bacon, arugula, tomatoes, cheese, olive oil, salt, and black pepper. Stir to combine. 

Cook the ravioli: To a large pot, bring 3 quarts of water to a rolling boil. Add frozen ravioli and cook for 7-8 minutes. Drain water and add the cooked ravioli and add to the bowl. Toss to combine and serve. 
Kids Can Do
Add the ingredients for the pasta sauce to the mixing bowl.