Mar 17, 2020
Double Chocolate Cookie Crumble Trifle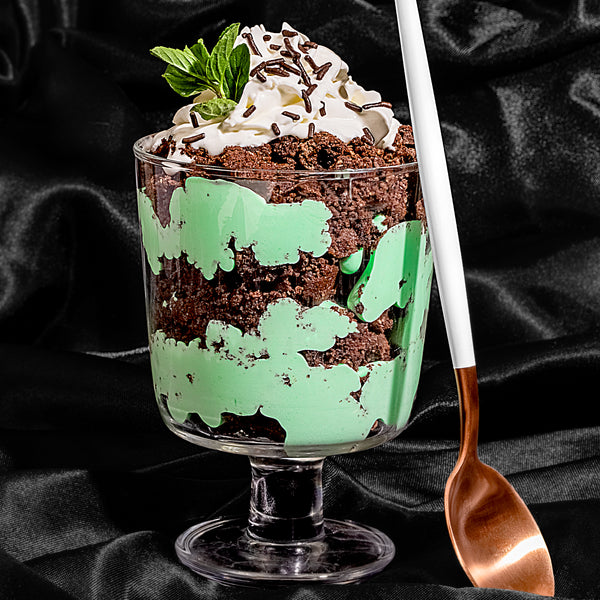 Ingredients
1 container dairy-free whipped cream
natural green food coloring
1/4 teaspoon peppermint extract
3 tablespoons organic vanilla pudding
mint leaves, extra whipped cream, chocolate sprinkles for garnish, optional
Instructions
Thaw the cookie dough.
Preheat oven to 350 F.
Line an 8-by-8-inch baking pan with parchment paper.
Press the cookie dough into the bottom of the pan creating an even layer; bake for 10 minutes.
While the cookies bake, empty the whipped cream into a large bowl, add in the the food coloring (about 15 drops), peppermint extract and vanilla pudding; gently fold in the coloring until desired hue is reached. Place back in the refrigerator to keep cool.
When the cookies are done, allow to cool completely then break the cookies into bite size pieces.
Starting with the cookies alternate them with the whipped cream making layers as thin or thick as you prefer until you've reached the top.
Garnish with whipped cream, mint leaves or chocolate sprinkles.
Refrigerate for at least 2 hours or overnight.