Oct 18, 2023
Butternut Squash Pizza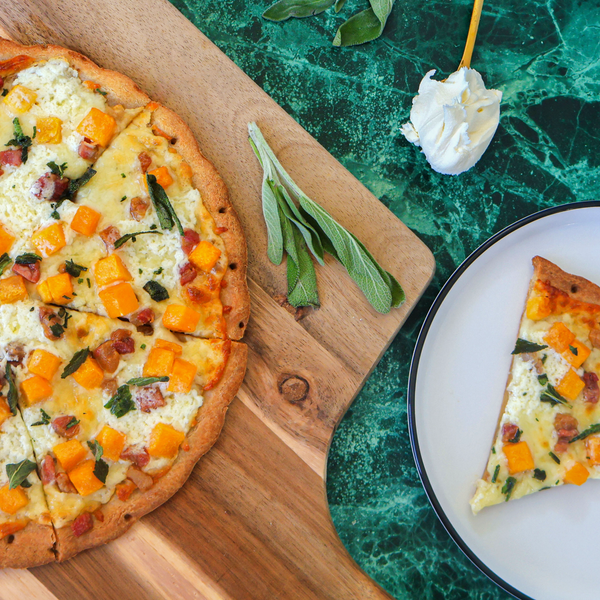 INGREDIENTS
2 1/2 cups shredded provolone
2 heaping tablespoons mascarpone cheese
2 cups chopped butternut squash, sautéed in olive oil
1 cup diced pancetta, browned and cooked through
Handful of sage leaves
DIRECTIONS
Preheat oven to 425°F.

 

Place baking sheet on middle rack while oven preheats.
Brush pizza crust with olive oil. Next, top with provolone cheese and small dollops of mascarpone. Sprinkle with butternut squash and browned pancetta.
Place pizza on preheated baking sheet. Bake for 11-16 minutes, or until crust is golden and toppings are browned.
While pizza cooks, fry up sage leaves for about 2 minutes.
Serve pizzas topped with fried sage.
KIDS CAN DO
Sprinkle cheese on the pizza
Top pizza with sage