Jul 08, 2020
Cauliflower Alfredo Fettuccine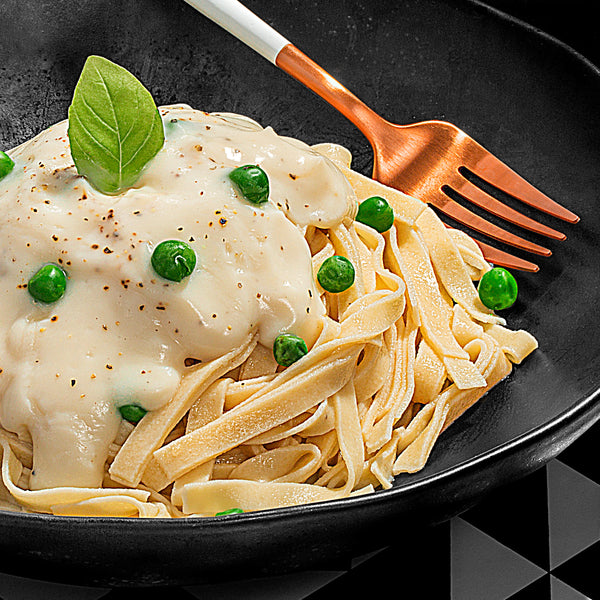 Ingredients
8 cups water or vegetable broth
5-6 cups cauliflower florets
1 cup almond milk
1 tablespoon salt
1 teaspoon garlic powder
dash nutmeg
1/2 cup parmesan, vegan or regular
3/4 cup peas
Instructions
Bring 8 cups of water or vegetable broth to boil and cook the cauliflower until fork tender, 10-15 minutes.
Remove 1 cup of the cooking liquid and set aside before draining then add the drained cauliflower to a high-speed blender.
Add in almond milk, salt, garlic powder, nutmeg and parmesan and blend until smooth, adding in small amounts of the cooking liquid to thin-out the sauce until you reach desired consistency.
Add 1 package of fettuccine to 3-4 quarts of boiling water. Stir to separate strands.
Fettuccine will cook al dente in approximately 90 seconds.
Drain, then add to a bowl with the cauliflower sauce and peas.
Top with flaky salt and pepper; serve immediately.
Kids Can Do
Measure the ingredients
Blend the sauce
Sprinkle the salt