Jun 25, 2019
Classic Fettuccine Alfredo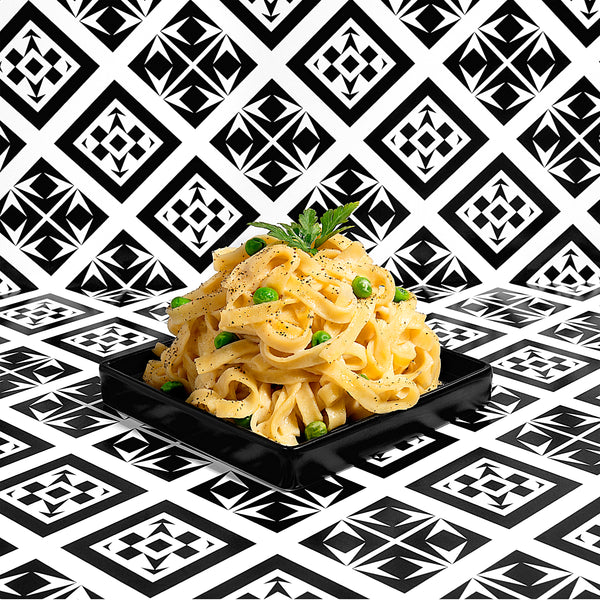 Ingredients
1 package Cappello's Fettuccine
3/4 cups heavy cream
3 tablespoons unsalted butter, softened
1/3 cup freshly grated Parmesan
¾ cup frozen peas, thawed
Freshly ground black pepper
Instructions
Alfredo Sauce: Heat heavy cream over medium-low heat in a deep sauté pan for 2-3 minutes, stirring constantly. Add butter and continue stirring until fully melted.
Sprinkle in Parmesan. Whisk until smooth and creamy.
Cook fettuccine according to package directions.
Drain the pasta and add it to the sauté pan, gently tossing to coat the noodles. Stir in peas.
Serve warm seasoned with freshly ground black pepper.
Additional Info
Serves: 3
Total time: 15 minutes