Nov 13, 2020
Crab Rangoon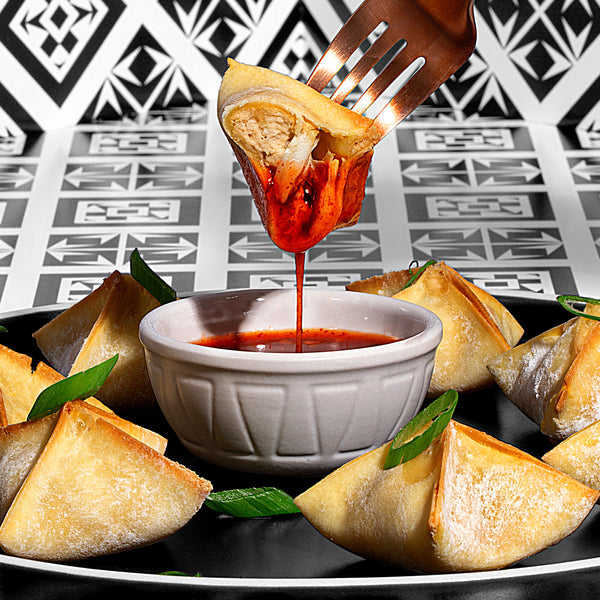 Ingredients
8 ounces cream cheese
4 ounces lump crab meat
1 tablespoon Worcestershire sauce
2 teaspoons soy sauce
1 teaspoon garlic powder
a few dashes fish sauce
2 green onions, diced (reserve green tops for garnish)
2 tablespoons honey
1 egg, beaten
Instructions
Preheat the oven to 400 F.
In a medium bowl, mix together the cream cheese, crab meat, worcestershire, soy sauce, garlic powder, fish sauce, green onions and honey until well combined; set aside.
Cut the lasagna into 3 inch squares.
Place a wonton wrapper on a flat surface and place 2 tablespoon of the crab mixture into the center. Brush the edges of the sheet with the egg.
Bring 2 opposite corners together in the middle of the sheet and pinch. Repeat with the other 2 corners and pinch to form a package shape.
Repeat with the remaining wontons and crab mixture until all are filled.
Bake for 7-8 minutes, remove from the oven and allow to cool slightly then serve with sweet and sour sauce.
Kids Can Do
Mix the cream cheese and crab
Brush the egg onto the lasagna
Fold the dumplings