May 21, 2020
Creamy Gnocchi with Butternut Squash and Kale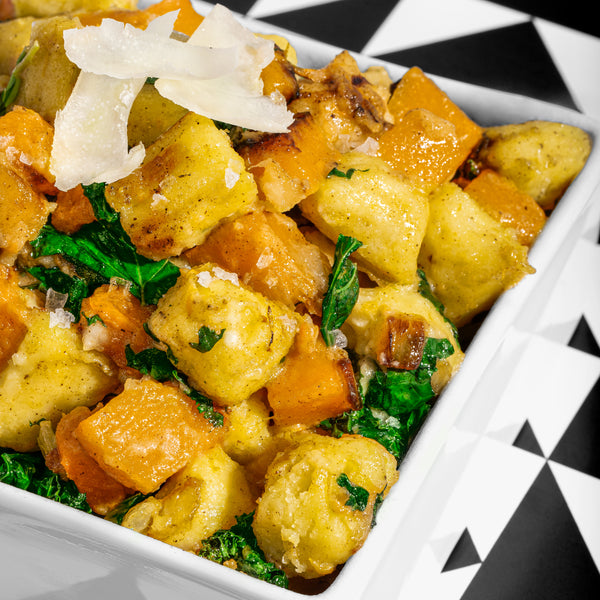 Ingredients
2 cups cubed butternut squash
1/2 medium onion, diced
1 teaspoon salt
2 cloves garlic, minced
1/4 teaspoon cinnamon
1/2 teaspoon cumin
3 large kale stalks, leaves removed and roughly chopped
1/2 cup half-and-half
1/4 cup parmesan
salt and pepper to taste
sage leaves
extra parmesan
Instructions
Add the 4 tablespoons butter to a heavy bottomed pan over medium heat. Once melted, add the squash and onion. Cook, stirring occasionally, until the squash is tender and golden, about 8 to 10 minutes. Add the salt, garlic, cinnamon and cumin; continue to cook for about 1 min.
Add the half-and-half to the pan and stir to coat, then add the gnocchi and kale; cover and let cook for 2-3 minutes or until the gnocchi is soft and the kale is wilted.
Remove from heat and stir in the parmesan being careful not to smash the gnocchi as you mix; season with salt and pepper to taste.
Plate immediately and top with more parmesan and/or sage.
Kids can do
Pour in the half-and-half
Add the parmesan and stir
Help plate the pasta