Apr 13, 2021
Creamy Spring Pea Pizza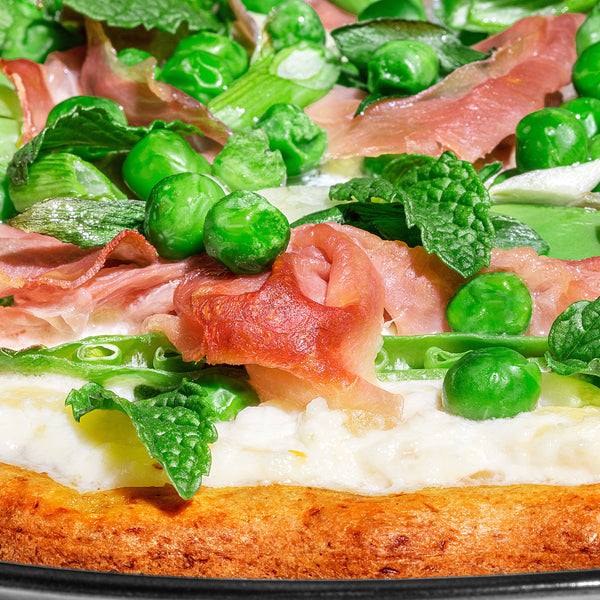 Ingredients
¾ cup whole milk ricotta 
½ cup grated mozzarella 
¼ cup grated parmesan
1 tablespoon lemon juice 
1 teaspoon lemon zest 
¼ teaspoon kosher salt
¼ teaspoon ground black pepper 
1 ounce of prosciutto
1 cup spring or snow peas, halved
½ cup green peas, thawed if frozen 
¼ cup scallions, cut on a diagonal 
2 teaspoons (2 cloves) garlic, thinly sliced
2 tablespoons fresh mint, chopped
Instructions
Preheat the oven to 425 F. Place a baking sheet on the middle rack while the oven preheats. 
In a small mixing bowl add ricotta, mozzarella, parmesan, lemon juice, lemon zest, salt and black pepper. Stir to combine. 
Spread cheese mixture over the base of the crust. Top with prosciutto, spring or snow peas, green peas, scallions, and garlic.
Place pizza directly on the preheated baking sheet. Cook for 11-15 minutes, or until the crust begins to brown. Top with fresh mint. Slice and serve. 
Kids Can Do
Help to mix the ricotta spread
Spread the ricotta
Help to add the toppings