Sep 25, 2020
Crispy Sweet Potato Gnocchi with Lemon Aioli Snack Board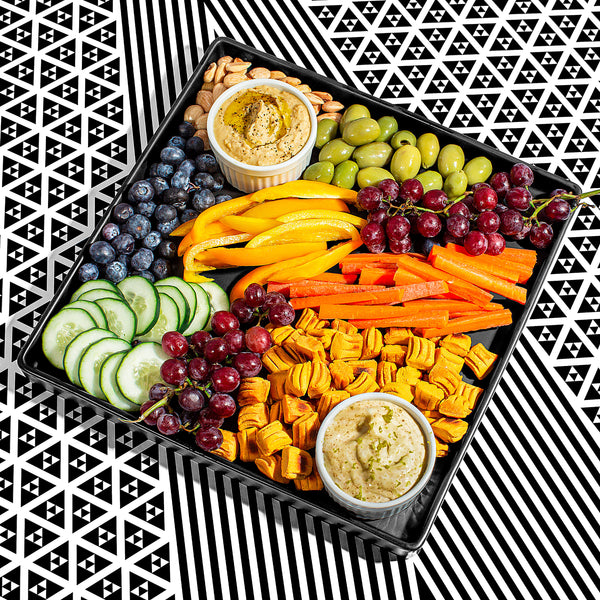 Ingredients
1 tablespoon oil
1/2 cup mayonnaise
3 cloves garlic, minced
1/2 teaspoon smoked paprika
juice and zest from 1/2 lemon
salt and pepper to taste
assorted fruits and vegetables such as: grapes, blueberries, nuts, hummus, carrots, cucumbers and olives
Instructions
Preheat the oven to 425.
Spread the gnocchi onto a baking sheet lined with foil or parchment paper; drizzle with the oil and gently toss to coat.
Roast, stirring halfway through, until the gnocchi are crispy; about 20 minutes.
To make the aioli: Mix the mayonnaise, garlic, paprika, lemon juice and zest, and salt and pepper to taste.
Have fun with your food: arrange the gnocchi and aioli onto a board along with other snack items.
Kids Can Do
Mix the aioli
Choose the snacks
Decorate the board