Jul 24, 2020
Double Chocolate Chip Cold Brew Milkshake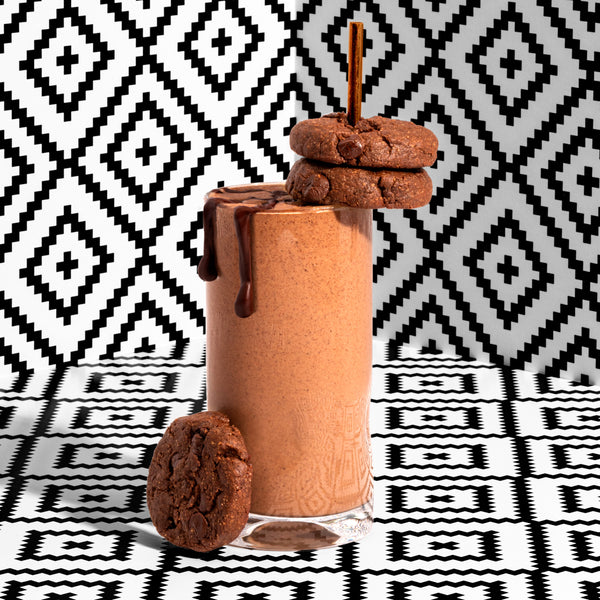 Ingredients
1 pint dairy-free ice cream
1 cup cold brew concentrate
1/2 cup almond milk
Instructions
Add all ingredients to a high-speed blender and blend until creamy and smooth.
Pour the milkshake then garnish with a cookie.
Optional Garnish
Take the remaining 1/2 package of Cappello's Double Chocolate Cookie Dough and bake cookies following package directions.
When the cookies are done, remove from the oven and poke a hole in the middle.
When cooled, slide a cookie or two onto the straw for garnish.