Jan 06, 2020
Easy Paleo Chicken Noodle Soup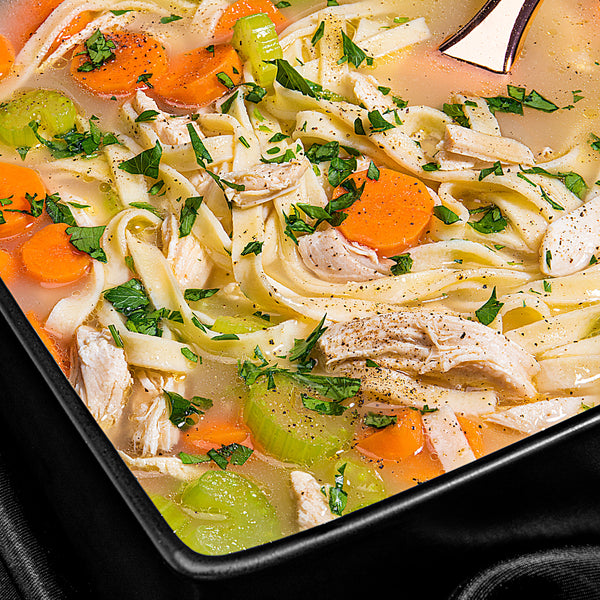 Ingredients
12 cups Bonafide Provisions chicken bone broth
1 pound organic chicken breast
1/3 cup chopped onion
3 large carrots, peeled and sliced
3 celery stalks, sliced
1 tablespoon ghee
Kosher salt and freshly ground black pepper, to taste
Fresh parsley (to garnish)
Instructions
In a large pot over medium-high heat, bring chicken bone broth to a boil and add the chicken. Reduce heat; cover and simmer until chicken is cooked through, about 20 minutes. Remove chicken from the broth and transfer to a cutting board. Cool chicken slightly, and cut into bite-size pieces. Set aside.
Return broth to a boil. Add fettuccine and boil 90 seconds.
Reduce heat to low, and add onions, carrots, celery, and ghee. Simmer 5 minutes.
Add cooked chicken, and season with salt and pepper.
Serve warm, garnished with chopped fresh parsley.
Additional Info
Yield: 4-6 servings
Prep Time: 10 minutes
Total Time: 45 minutes