Jun 18, 2021
Father's Day: Grilled Grape Pizza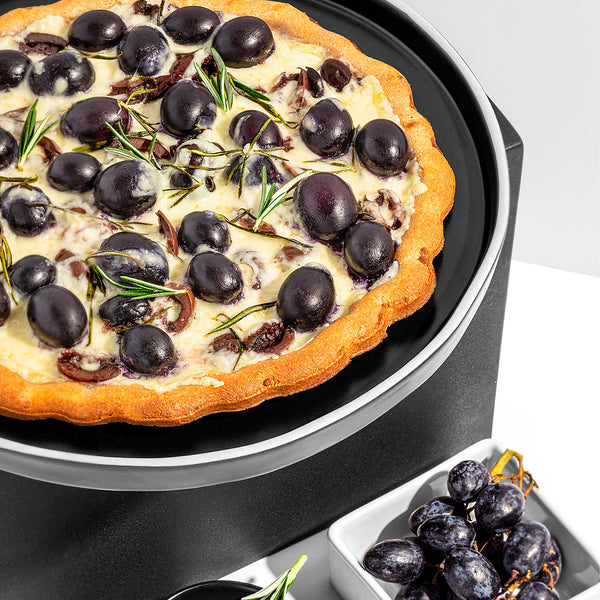 Ingredients
1 cup concord, moon drop, or ruby grapes
½ cup kalamata olives, pitted & halved
4 ounces (1 cup) fontina cheese, shredded
1 tablespoon fresh rosemary, minced
1 tablespoon aged balsamic vinegar, optional
Instructions
Preheat grill to medium.
Top crust with grapes, olives, fontina and rosemary.
Place pizza directly on the grill. Grill for 11-15 minutes, or until the crust begins to brown and cheese is melted.
Place pizza on a cutting board or platter and drizzle the top with balsamic vinegar. Slice and serve immediately.
Kids Can Do
Top the crust with the pizza toppings and then drizzle the balsamic glaze once the pizza has cooked.