Jul 16, 2020
Fettuccine Lemony Pasta Salad w/ Green Beans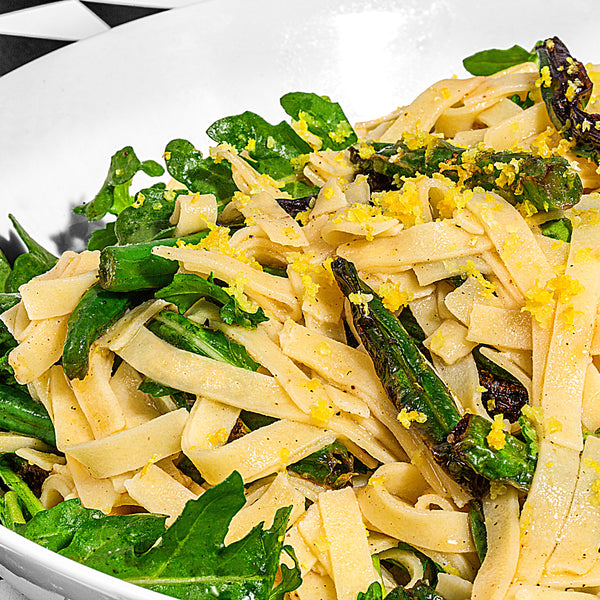 Ingredients
1 lemon, juiced and zested
2 tablespoons white wine vinegar
2 tablespoons honey
5 tablespoons olive oil, divided
2 cup green beans, cut in half
1 teaspoon garlic powder
1 teaspoon paprika
2 teaspoons salt
1 cup arugula
Instructions
In a small bowl, whisk together the lemon juice, half of the zest, white wine vinegar, 3 tbsp oil and honey; set aside.
Heat remaining 2 tbsp of oil over high heat in a medium pan.
When hot, add in the green beans along with the garlic powder, paprika and salt.
Continue cooking on high until the green beans are blistered and crispy; about 5-7 minutes.
While the green beans cook, bring 3-4 quarts of water to a boil and add 1 package of fettuccine. Gently stir to separate strands.
Fettuccine will cook to al dente in approximately 90 seconds.
Drain, then rinse under cold water while moving the pasta around to prevent the strands from sticking together.
Add to a bowl and gently toss with lemon dressing, green beans and fresh arugula.
Refrigerate for 30 minutes then top with remaining lemon zest before serving.
Kids Can Do
Measure out ingredients
Whisk the dressing
Toss the salad ingredients together