Jun 15, 2021
Grilled Greek Salad Pizza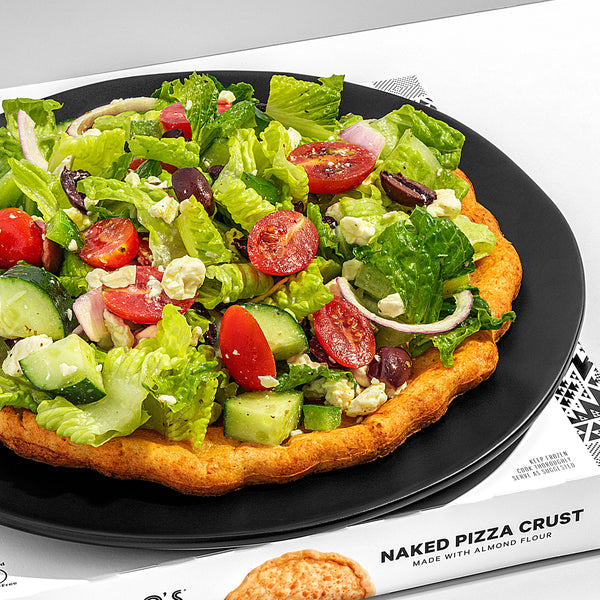 Ingredients
1 Tablespoon extra virgin olive oil
2 cups Romaine lettuce, chopped
½ cup feta cheese, crumbled
¼ cup cucumbers, diced
¼ cup green bell pepper, diced
¼ cup cherry tomatoes, halved
¼ cup kalamata olives, halved
¼ cup red onion, sliced thin
For the Greek Vinaigrette
2 Tablespoons extra virgin olive oil
1 Tablespoon lemon juice
¼ teaspoon dried oregano
¼ teaspoon kosher salt
⅛ teaspoon ground black pepper
Instructions
Preheat oven to 425°F. Place baking sheet on middle rack while the oven preheats.
Brush crust with olive oil. Place pizza directly on the preheated baking sheet. Cook for 11-15 minutes, or until the crust begins to brown.
While the crust is baking, make the salad. In a small mixing bowl add all ingredients for the vinaigrette. Whisk until smooth and set aside.
To a large mixing bowl add lettuce, feta, cucumbers, green bell pepper, tomatoes, olives, and red onion. Toss with vinaigrette.
Top baked crust with salad. Slice and serve.
Kids Can Do
Help mix the salad
Pour the salad onto the baked crust