Dec 06, 2019
Holiday Cookie Dough Truffles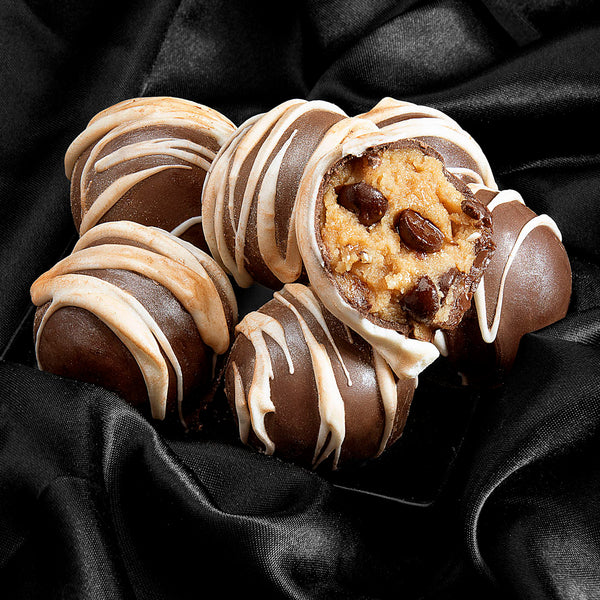 Ingredients
12 ounces bittersweet chocolate, chopped
Optional: melted white chocolate, edible glitter (to decorate)
Instructions
Let cookie dough thaw in fridge.
Remove from packaging and shape into 1 ½-inch balls. Place on wax paper and freeze for 30 minutes.
Melt the chopped chocolate in a double boiler. Using two forks, dip each chilled truffle, one at a time, coating in chocolate and shaking gently to remove the excess. (If at any point during dipping, the cookie dough balls become too soft, return to the freezer to chill)
Place dipped truffles on wax paper. Drizzle with white chocolate and dust with edible glitter, as desired. Refrigerate 30 minutes, or until chocolate has hardened.
Store truffles in the refrigerator until ready to eat.
Additional Info
Yield: 24 truffles
Prep Time: 10 minutes
Total time: 1 hour 30 minutes