Jan 15, 2020
Loaded Baked Potato Gnocchi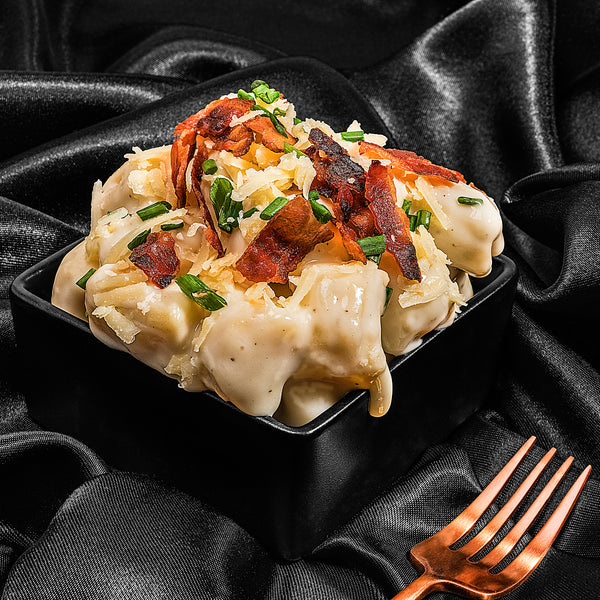 Ingredients
4 slices bacon, chopped
1 tablespoon tapioca flour
1/3 cup chicken broth
1/2 cup milk
¼ cup sour cream
1 cup shredded sharp cheddar cheese
1/2 teaspoon sea salt
1/4 teaspoon freshly ground black pepper
Toppings: chopped chives, shredded sharp cheddar
Instructions
Cook the gnocchi according to package instructions. Drain and set aside.
In a large skillet over medium-high heat, cook bacon for 4-6 minutes, or until crisp.
Remove from the pan and place on a paper towel to drain. Wipe skillet clean.
In a small bowl, whisk the tapioca flour and chicken broth together until the flour is completely dissolved.
Place the large skillet back on medium heat and add the broth and milk. Whisk constantly, until the mixture reaches a low boil. Remove from heat, and stir in the sour cream and cheese until they are melted and smooth. Season the sauce with salt and pepper.
Stir in the cooked gnocchi and bacon, folding gently to coat with the cheese sauce.
Serve immediately topped with chopped chives, a sprinkle of shredded cheddar, and extra bacon, as desired.
Additional Info
Yield: 3 servings
Prep time: 5 minutes
Total time: 25 minutes