Jul 21, 2020
Mushroom and Swiss Quiche Cups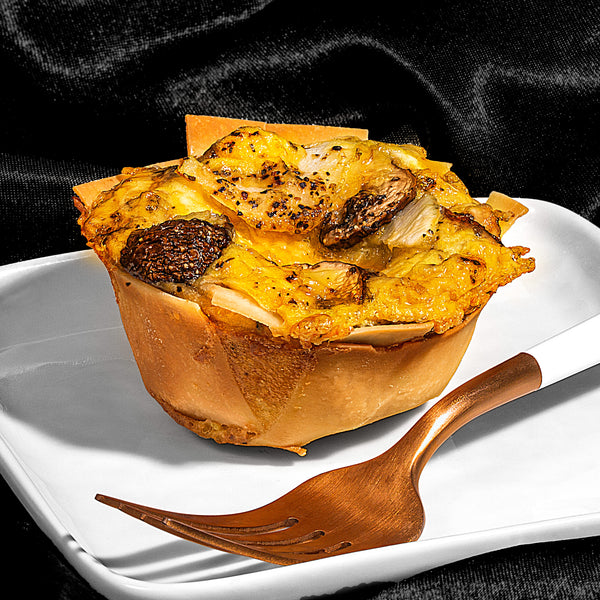 Ingredients
1 tablespoon oil
1 1/2 cups sliced mushrooms
1/2 medium onion, diced
1 teaspoon salt
9 eggs
1/4 cup unsweetened almond milk
1 cup shredded Swiss cheese
1 teaspoon pepper
1 teaspoon garlic powder
Instructions
Preheat the oven to 350 F.
Spray a 12-well cupcake pan with non-stick spray.
Slice the lasagna sheets into 2-inch pieces and layer each well with 3 lasagna pieces at different angles to cover the entire opening and make a cup; be careful not to puncture the pasta as you push it into the pan.
In a medium skillet, heat the oil over medium heat.
Add the mushrooms, onions and salt and cook until the onion is translucent and the mushrooms are soft; remove from heat and set aside to cool.
While the mushrooms cool, add eggs, milk, cheese, pepper and garlic to a medium bowl and whisk together; when they're cool, add in the mushroom mixture and whisk well to combine.
Equally distribute the egg mixture among the lasagna cups and bake for 20-25 minutes or until the eggs are set and starting to very lightly brown on top.
Remove from the oven, allow to cool for 5 minutes then serve.
Kids Can Do
Measure out the ingredients
Whisk it all up
Fill the lasagna cups