Feb 14, 2020
No Bake Double Chocolate Strawberry Cheesecake Bars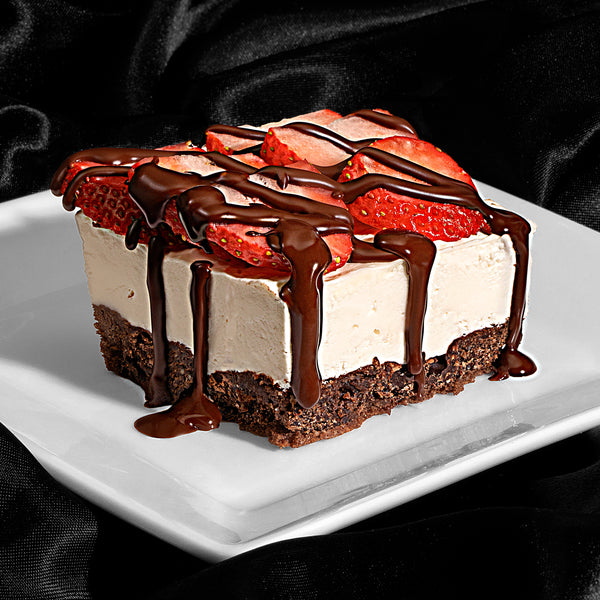 Ingredients
16 ounces cream cheese
1 teaspoon vanilla extract
3/4 cup powdered sugar
1 1/2 cups whipped cream
10-12 strawberries, thinly sliced
2 tablespoons butter
1 tablespoon coconut oil
1/4 cup chocolate chips
Instructions
Preheat oven to 350ºF.
Spray an 8-by-8-inch baking pan with oil then line the pan with parchment paper.
Empty the contents of the cookie dough package into the pan and gently press it into a flat layer.
Bake for 8 minutes then remove from the oven and set aside to cool.
While the cookie crust cools, add the cream cheese to a mixing bowl or stand mixer and mix on medium high for 1-2 minutes, or until all lumps are gone and the cream cheese is silky.
Add in the vanilla extract and powdered sugar, continue to mix for another minute.
Gently fold in the whipped cream using a spatula then scoop the mixture onto the cookie crust and smooth out the top to create an even layer.
Freeze for 4 hours or overnight.
Remove from the freezer and top with sliced strawberries. Cut into 9 even pieces.
Before serving, heat the butter and chocolate in a microwave safe dish at 30 second intervals. Drizzle the melted chocolate over the cheesecake and serve immediately.