Jul 29, 2020
Paleo Lasagna Made With Mock-Ricotta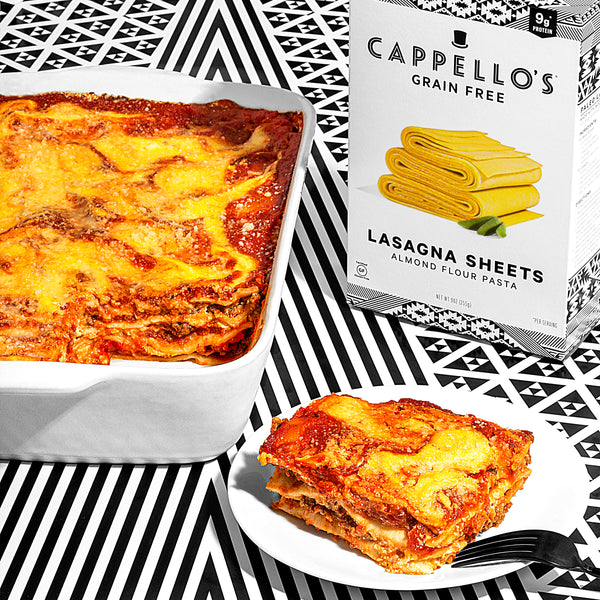 Ingredients 
1 tablespoon avocado oil
1 pound cooked grass-fed ground beef, seasoned with 1 teaspoon salt
1 (8 ounce) jar of your favorite organic pasta sauce
3/4 cups water (mock-ricotta ingredient)
3/4 cups raw cashews (mock-ricotta ingredient)
1 teaspoon seasoned salt (mock-ricotta ingredient)
2 large eggs (mock-ricotta ingredient)
1 tablespoon tapioca flour (mock-ricotta ingredient)
Instructions
Preheat the oven to 350°F and grease an 8x8-inch baking dish with avocado oil.
Purée Mock-Ricotta ingredients in a blender until consistency is smooth and liquid.
Line the bottom of the dish with a single layer of lasagna sheets. Layer 1/4 of the pasta sauce, 1/3 of the beef and 1/4 of the Mock-Ricotta.
Repeat three times for a total of four layers, omitting beef on the fourth layer.
Bake uncovered for about 40 minutes or until just set in the middle. Cool for 20 minutes and enjoy! Serves four.