Oct 25, 2023
Penne Pizza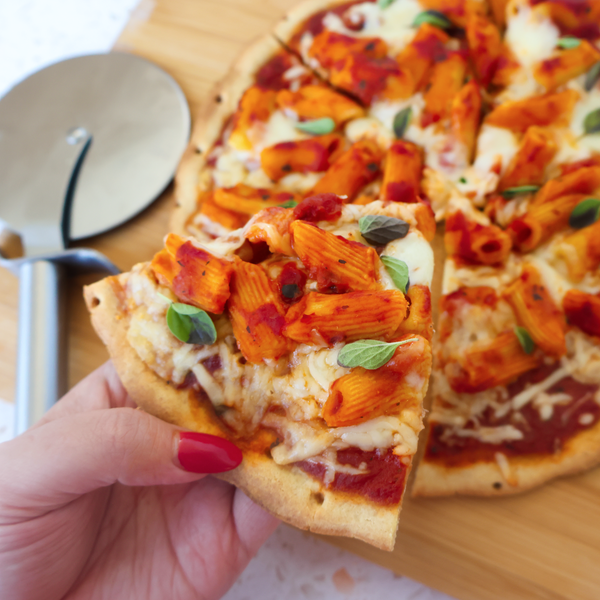 Ingredients
1 Package Cappello's Penne Pasta

1 Cappello's Naked Pizza Crust

¾ cup your favorite marinara

4 ounces fresh mozzarella, cut into ½-inch cubes

¼ cup finely shredded parmesan

Kosher salt

Freshly ground black pepper

1 tablespoon finely chopped fresh parsley or basil
Instructions
Preheat oven to 425°F. Place baking sheet on middle rack while oven preheats.

Bring a pot of salted water to a boil, and cook the pasta for 1 minute. Drain it in a colander and spread the pasta on a clean dish towel or a layer of paper towels and pat it dry.

Transfer the pasta to a medium bowl, add half the sauce, and toss well to coat the pasta.

Transfer pizza crust to preheated baking sheet. Spoon the remaining sauce onto the dough, spread the pasta on top in an even layer, then scatter on the mozzarella and parmesan cheeses. Sprinkle with salt and pepper.

Transfer the pizza to the oven and bake according to package instructions.

Garnish with basil or parsley and serve hot!
Kids Can Do
Mix the pasta with sauce

Top the pizza

Garnish with herbs