Mar 26, 2021
Quick and Easy Gorgonzola Cream with Gnocchi and Walnuts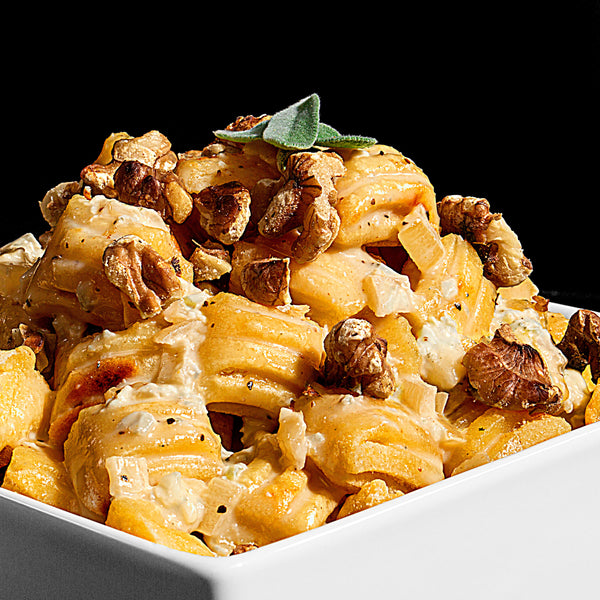 Ingredients
2 tablespoons unsalted butter
2 tablespoons finely chopped shallots
1/2 teaspoon ground coriander
1/2 teaspoon freshly ground black pepper
1/2 cup heavy cream
2 teaspoons arrowroot starch
8 ounces Gorgonzola, rind removed
1/2 cup walnuts, toasted
3 tablespoons fresh sage, minced
Instructions
In a medium saucepan, melt the butter over medium-low heat.
Add the shallots, coriander and pepper to the pan. Cook until the shallots are transparent, 4-5 minutes.
Add the cream and arrowroot starch and bring to a simmer, whisking constantly. Continue to cook until sauce slightly thickens, another 2-4 minutes.
Turn heat to low and whisk in the Gorgonzola. Continue to cook until the cheese has melted then remove from heat.
Cook the gnocchi according to package directions then drain and add to the sauce and toss to coat.
Divide among plates and garnish with walnuts and sage.
Kids Can Do
Pour the ingredients for the sauce
Scoop the finished pasta into bowls
Add the garnish