May 10, 2021
Air Fryer Ravioli Nachos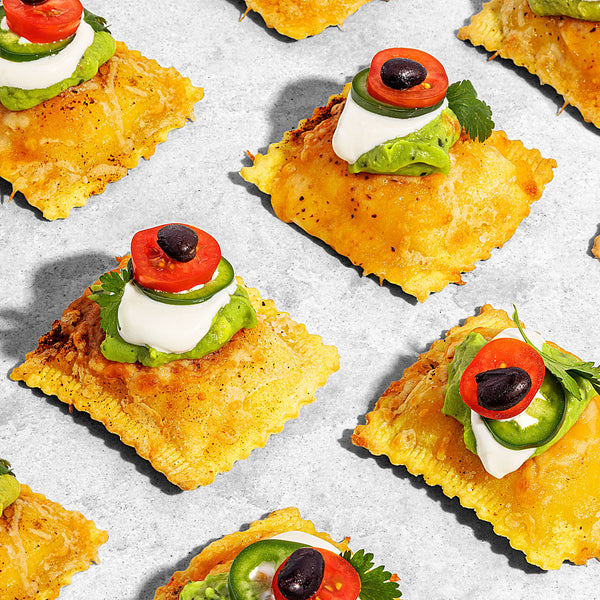 Ingredients
1 tablespoon vegetable oil
¼ teaspoon kosher salt
⅛ teaspoon ground black pepper
⅛ teaspoon ground cumin
⅛ teaspoon ground chili powder
½ cup cooked black beans
2 ounces (½ cup) shredded Mexican-style cheese
Optional Toppings for Serving
Guacamole, salsa, cherry tomatoes, sliced jalapeno, sour cream, onions, black olives and lime wedges
Instructions
Brush both sides of ravioli with oil and sprinkle tops with salt, pepper, cumin, and chili powder.
Place ravioli on baking sheets in an air fryer set to 400 F. Bake until crispy and golden brown, 5-8 minutes.
Remove ravioli from the air fryer and top with black beans and cheese; return to air fryer and bake until cheese has melted, 2-3 minutes.
Remove from air fryer and top with your favorite nacho toppings!
Kids Can Do
Brush the ravioli with olive oil and sprinkle with salt and black pepper.

Add marinara ingredients to the blender.