May 09, 2021
Shaved Brussels Pizza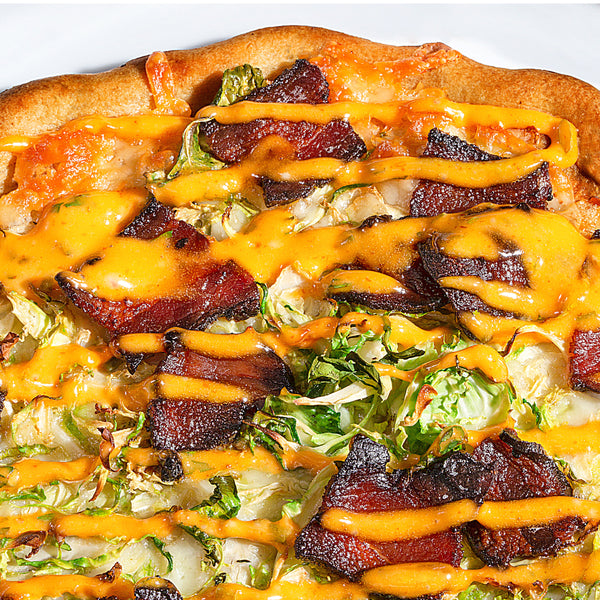 Ingredients
1 tablespoon oil
3 cloves garlic, minced
2 brussels sprouts, shredded
3-4 slices of bacon, cooked and cut into 1-inch pieces
3/4 cup manchego cheese, shredded
For the sauce
1/4 cup mayonnaise
1 tablespoon sriracha sauce
1 teaspoon dried chives
1/2 teaspoon dried parsley
Instructions
Spread the oil over the top of the pizza and sprinkle with minced garlic. Season with salt and pepper. 
Top the pizzas with the shredded cheese and scatter the shredded brussels sprouts and bacon on top of the cheese.
Transfer to the oven and bake for 11 to 13 minutes, until the cheese is fully melted and the crust is golden brown.
While the pizza cooks, mix together the spicy mayo ingredients and set aside.
Remove from the oven and top with spicy mayo. 
Kids Can Do
Brush the pizza crust
Sprinkle the cheese + brussels sprouts
Add the sauce