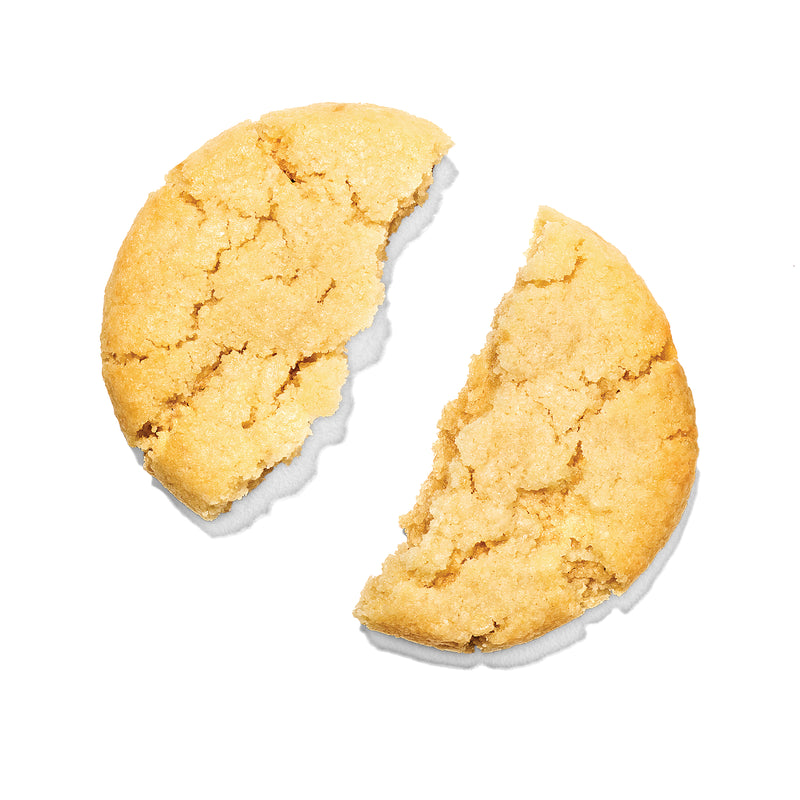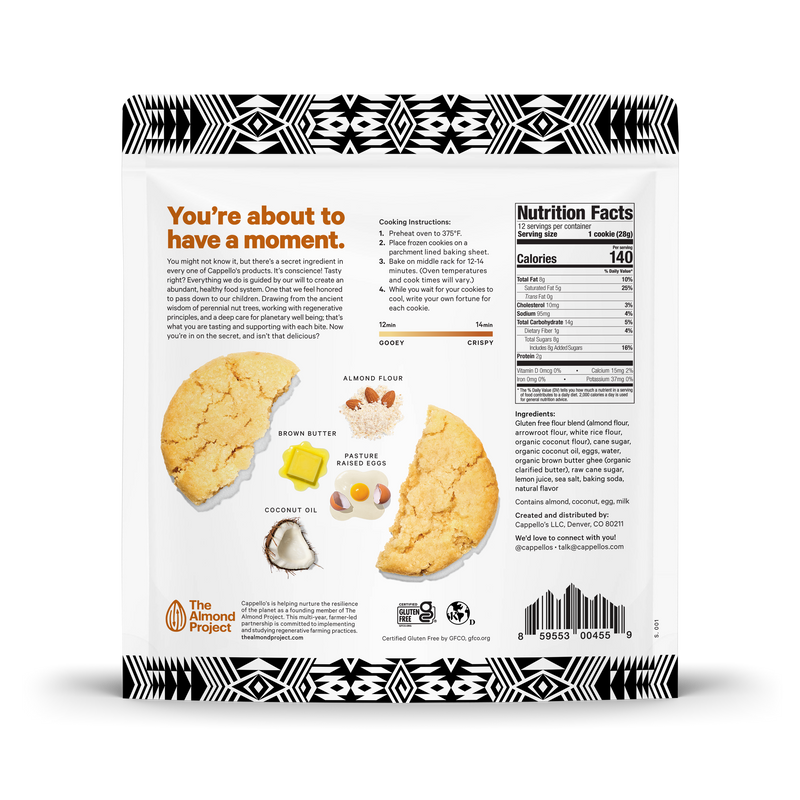 Brown Butter Sugar Cookie Dough
There's butter, and then there's organic brown butter ghee— toasted to bring out a rich, nutty flavor. These cookies are a new twist on an old favorite, made 'bakery style' with a crispy, yet gooey texture. You'll be wondering why all butter isn't browned. And we agree. 
11 min cook time
Frozen and ready to bake
Made with real butter, pasture-raised eggs and clean oils
Gluten Free
Cappello's is helping nurture the resilience of the planet as a founding member of The Almond Project. This multi-year, farmer-led partnership is committed to implementing and studying regenerative farming practices. thealmondproject.com
Featured recipe: Brown Butter Sugar Cookie Confetti Sandwiches
Our grain-free algorithm thinks you'd also like these.