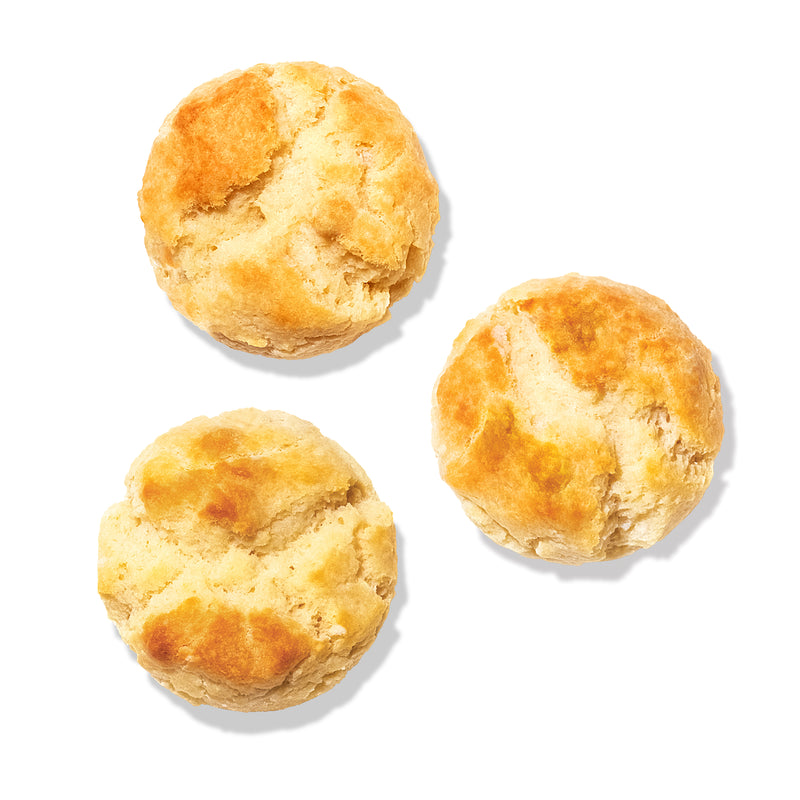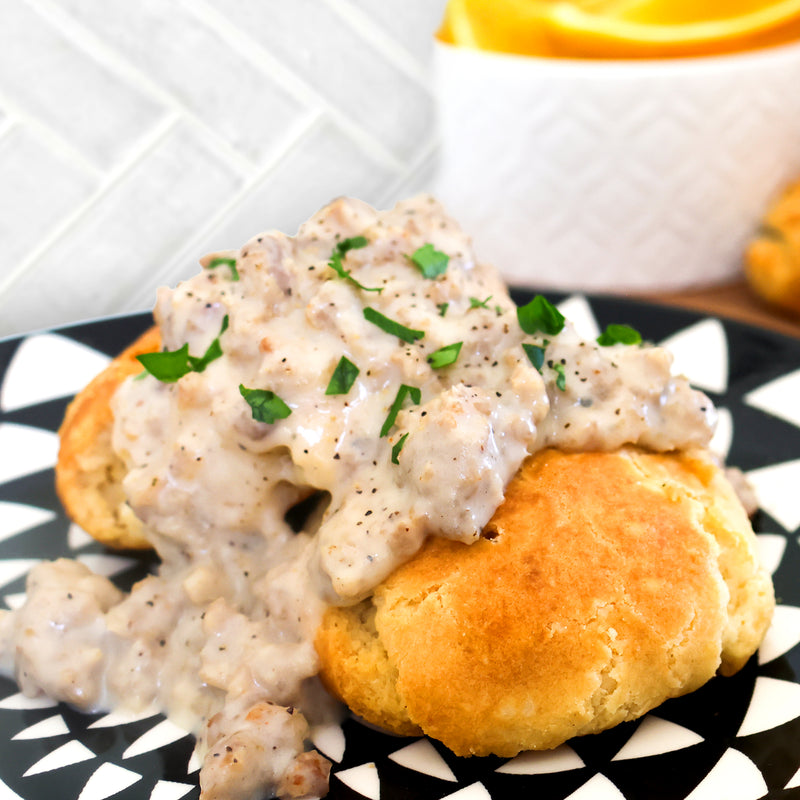 Buttermilk Biscuits
If we followed all the rules, these gluten-free Buttermilk Biscuits would still just be ideas, warming our heads from the inside out. Our curiosity led us to question how we could make biscuits better and more nutritious, and we happened upon our answer in the form of organic buttermilk, pasture-raised eggs and clean oils. We don't know where inspiration truly comes from, but when life gives you biscuits, you smother them in gravy and devour them.
Frozen and ready to bake
Made with organic buttermilk sourced from regenerative farms, pasture-raised eggs and clean oils
Gluten Free
Cappello's is helping nurture the resilience of the planet as a founding member of The Almond Project. This multi-year, farmer-led partnership is committed to implementing and studying regenerative farming practices. thealmondproject.com
Featured recipe: Buttermilk Biscuits & Gravy
Our grain-free algorithm thinks you'd also like these.