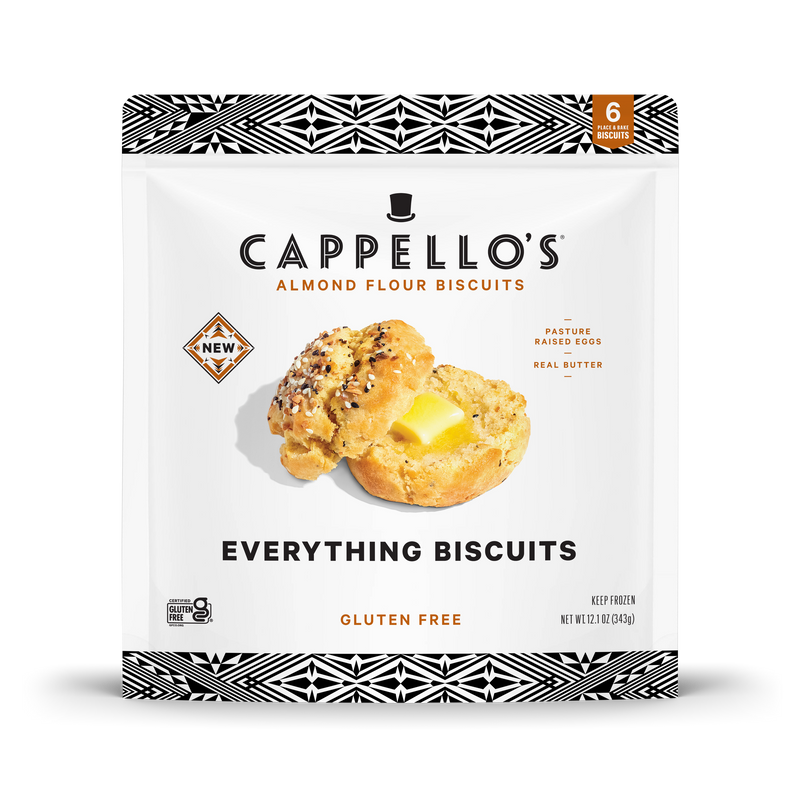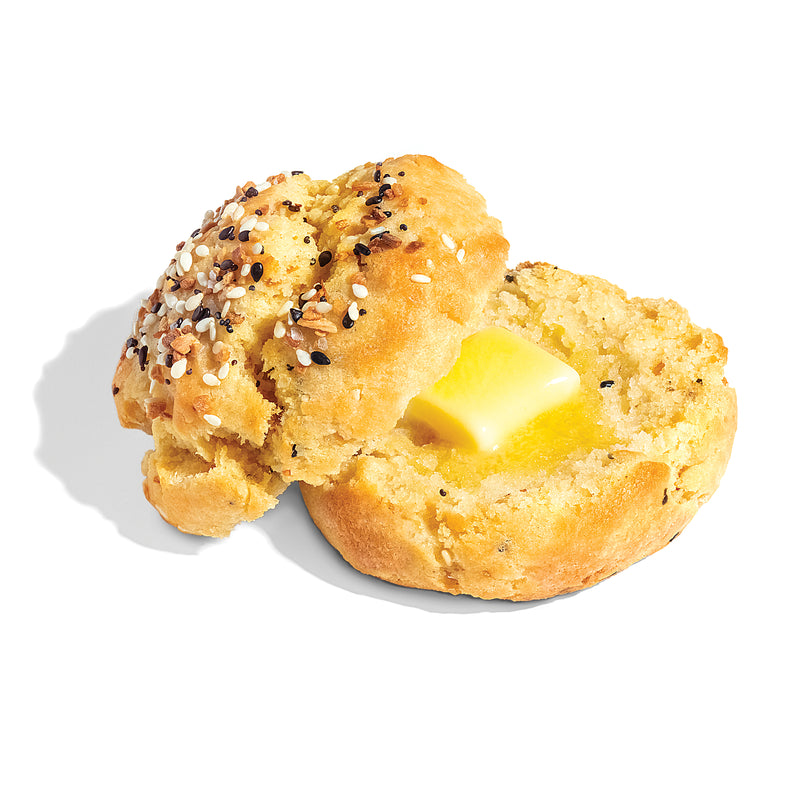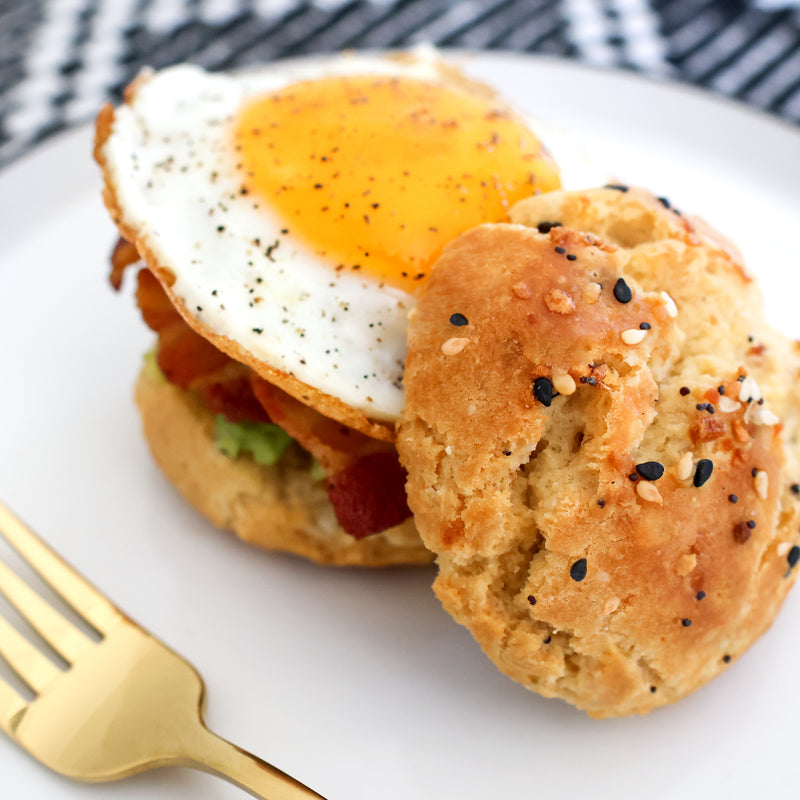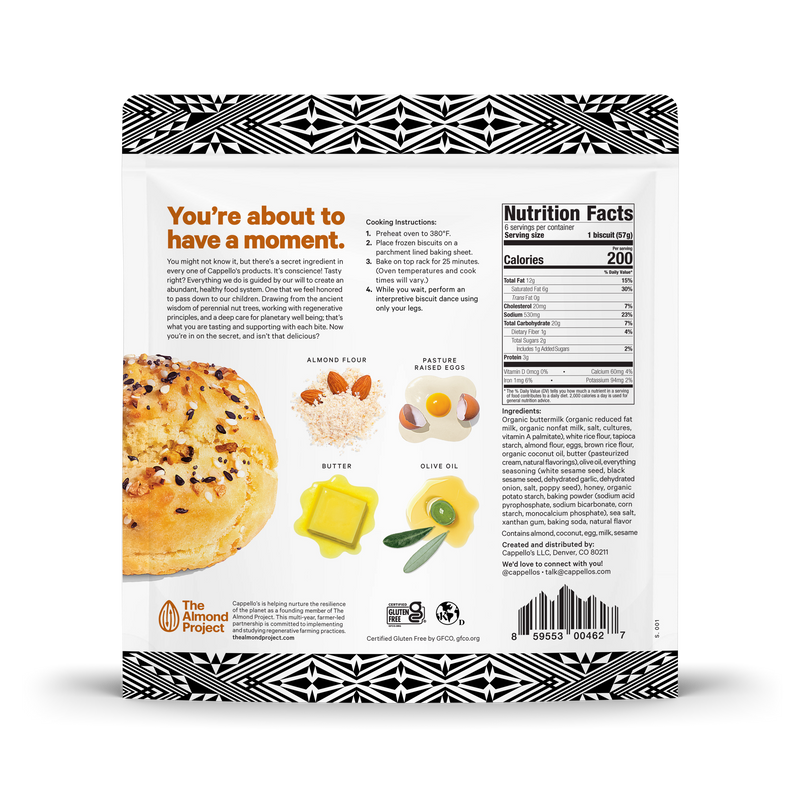 Everything Biscuits
If everything happens for a reason, these Everything Biscuits happened because your meals were lonely. No more existential breakfasts or sad lunches— these biscuits will compliment any meal with lavish praise, everything seasoning, and a high five (if they had hands).
Frozen and ready to bake
Made with organic buttermilk sourced from regenerative farms, pasture-raised eggs and clean oils
Gluten Free
Cappello's is helping nurture the resilience of the planet as a founding member of The Almond Project. This multi-year, farmer-led partnership is committed to implementing and studying regenerative farming practices. thealmondproject.com
Featured recipe: Bacon, Egg, and Avacado Biscuit Sandwich
Our grain-free algorithm thinks you'd also like these.