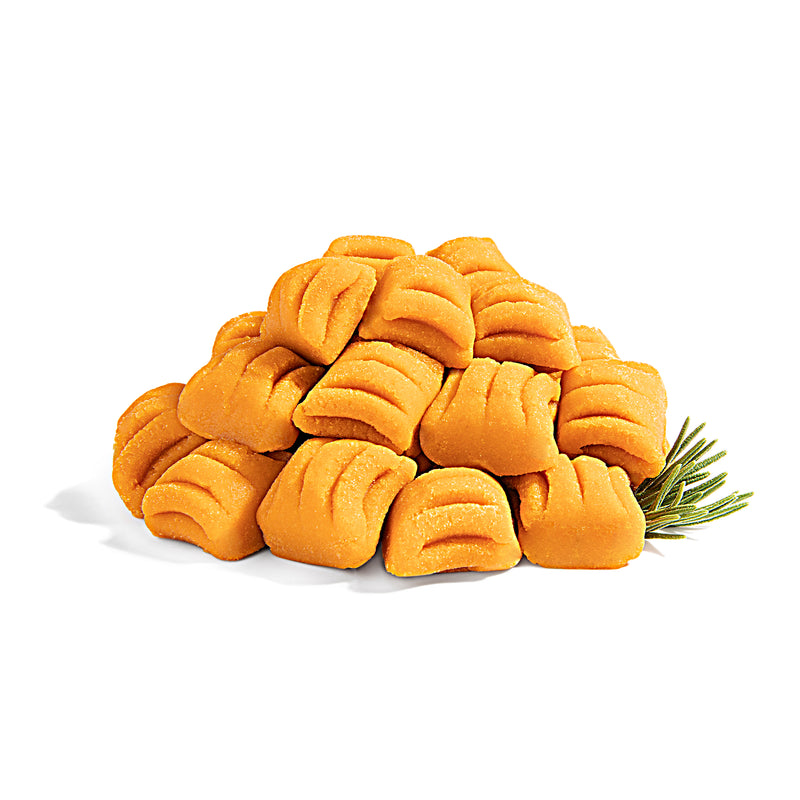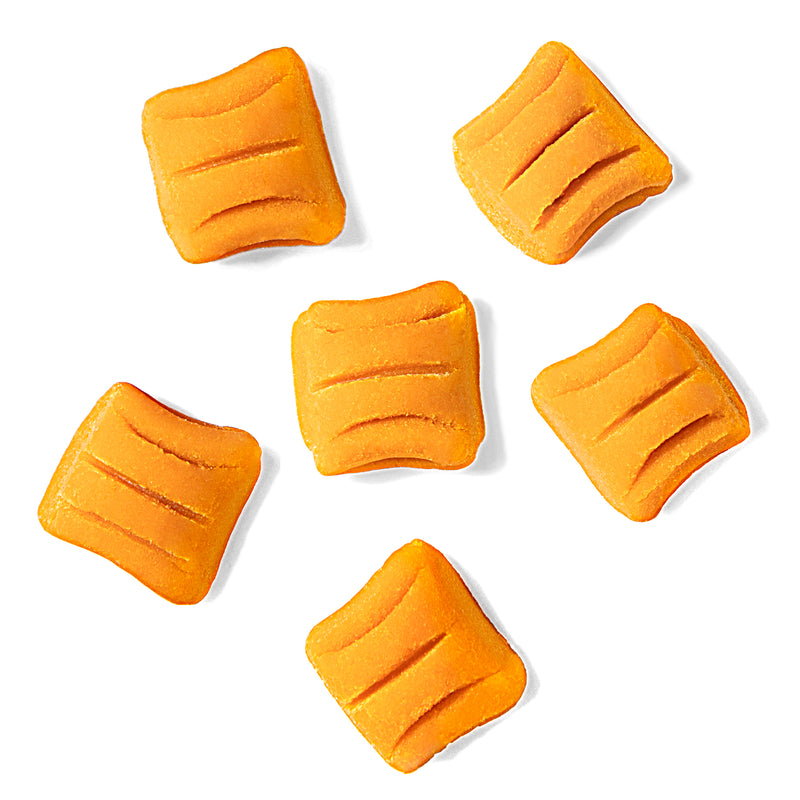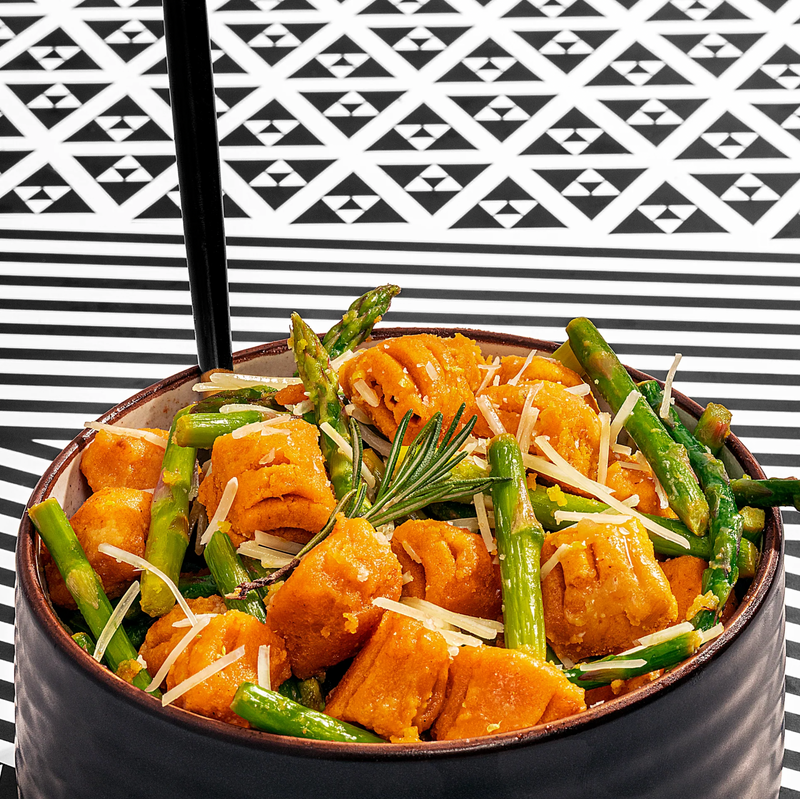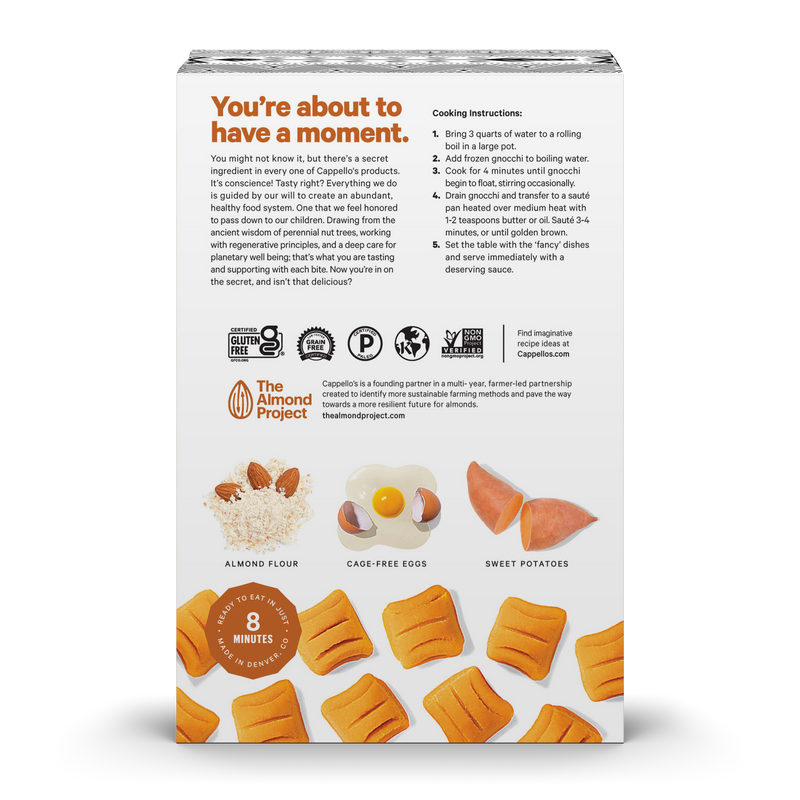 Sweet Potato Gnocchi
Our Sweet Potato Gnocchi comes to you by special request from the paleo community. Because they asked nicely, with both a cherry and sweet potato on top, we obliged. With zero added sugar, these little orange darlings hit all the right sweet potato notes. Not overpowering. Not too sweet. Just right. They're so Goldilocks. Eat them as an entree or a dessert. Or both. It's entirely up to you. Ahh, freedom. It's as sweet as our Sweet Potato Gnocchi.
Fresh gnocchi in 8 min
Grain Free
Gluten Free
Dairy Free
Paleo
Non-GMO
No Seed Oils
Cappello's is helping nurture the resilience of the planet as a founding member of The Almond Project. This multi-year, farmer-led partnership is committed to implementing and studying regenerative farming practices. thealmondproject.com
Featured Recipe: Sweet Potato Gnocchi with Asparagus and Herbed Butter
Pasta Recipes
Watch our pasta and gnocchi pull off one feat of gluten-free magic after another.
Our grain-free algorithm thinks you'd also like these.