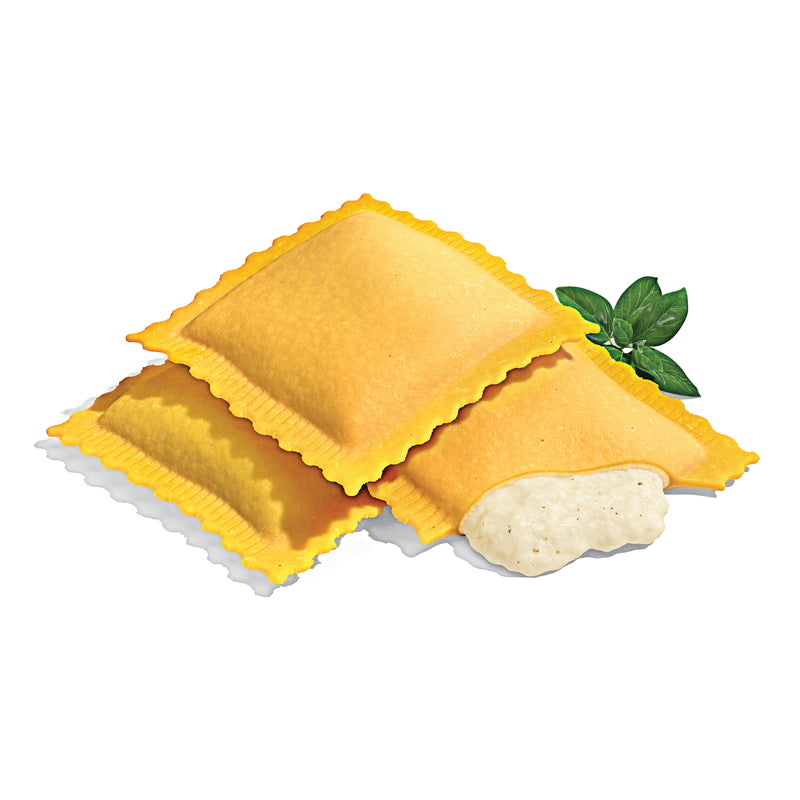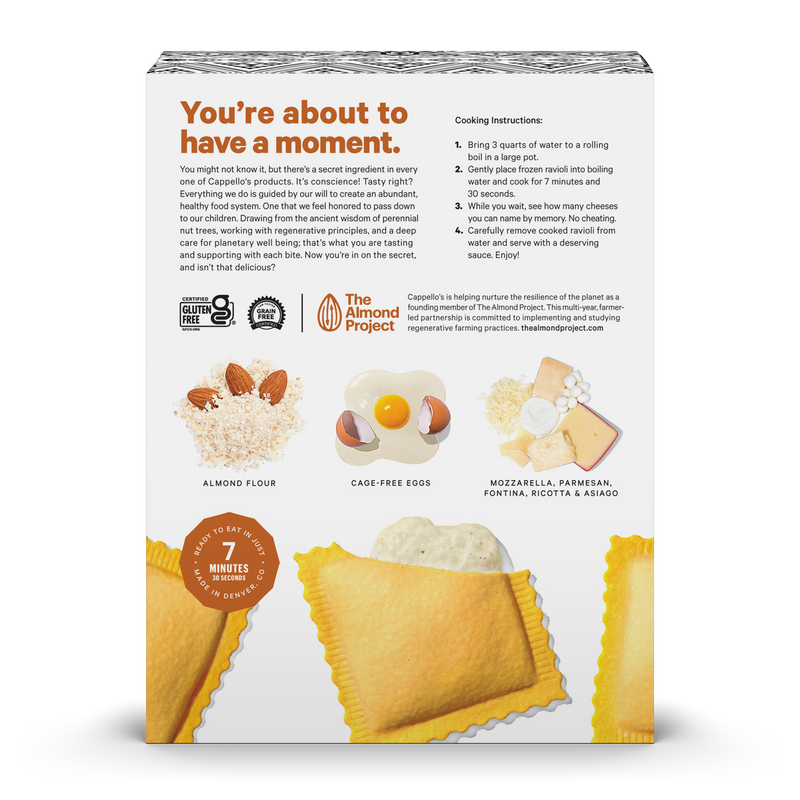 Five Cheese Ravioli
It's hard to argue with cheese so we're not going to. We got into a fight with brie and mascarpone once (unrelated dessert incident) and it didn't go well at all. So we're letting ricotta, mozzarella, parmesan, fontina and asiago cheese be a part of our delicious new Five Cheese Ravioli. Five may seem like a lot but you try telling one of them they're not included! Plus, once we tasted them all together we knew they were the perfect combination for our delicious, restaurant-quality, handmade ravioli. They'll probably still fight but we can't hear them over the boiling water.
Fresh ravioli in 7 min 30 sec
Grain Free
Gluten Free
No Seed Oils
Cappello's is helping nurture the resilience of the planet as a founding member of The Almond Project. This multi-year, farmer-led partnership is committed to implementing and studying regenerative farming practices. thealmondproject.com
Featured Recipe: BLT Ravioli
Our grain-free algorithm thinks you'd also like these.