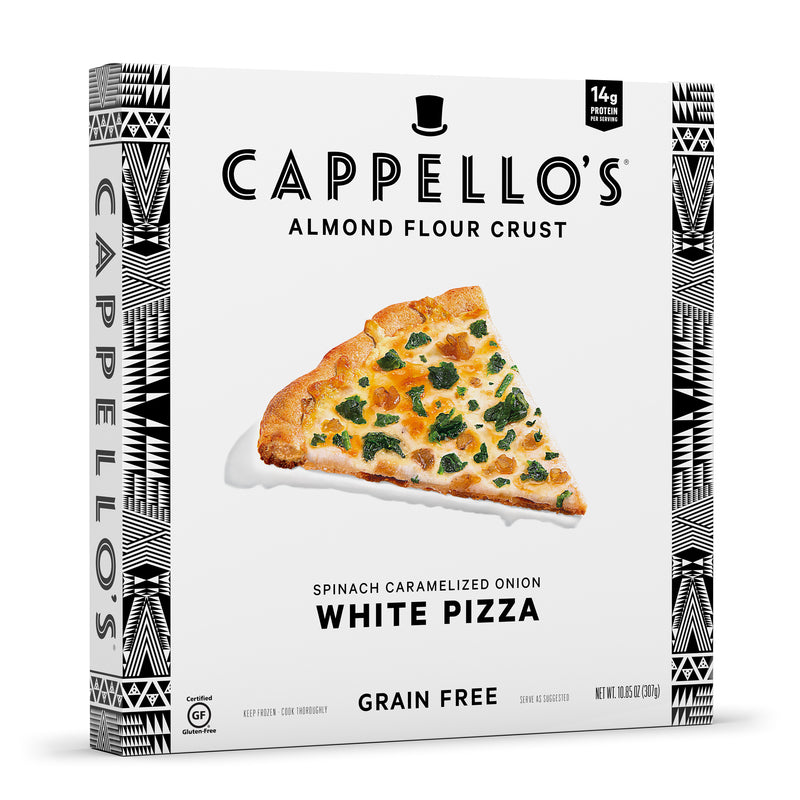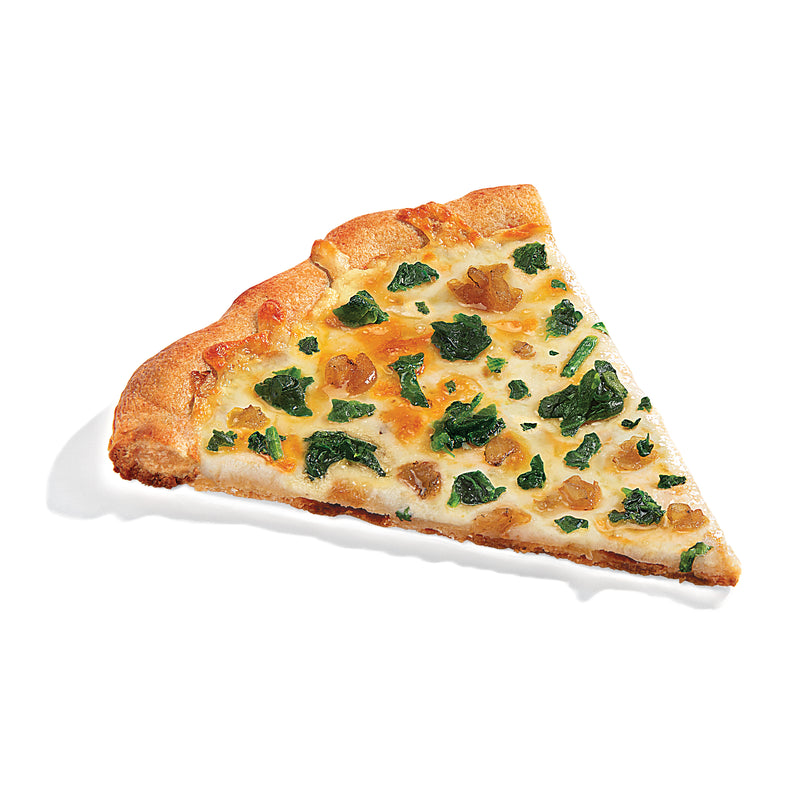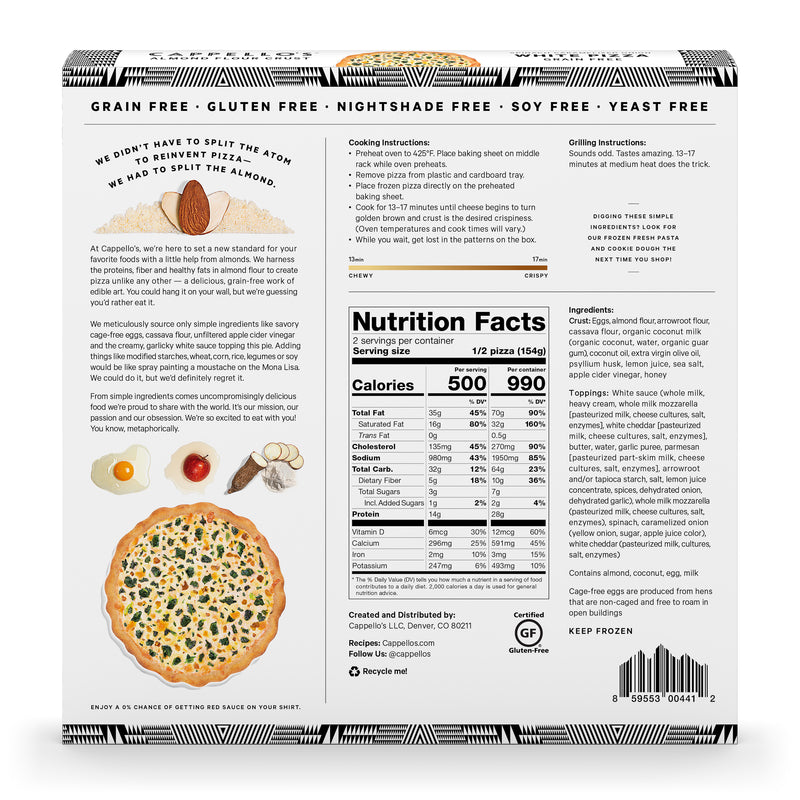 White Pizza w/ Spinach & Caramelized Onion
Meet and eat the world's first grain-free white pizza. No need to be nervous. It won't bite. But oh how you will. Right into its melty layers of buttery whole milk mozzarella and white cheddar cheese, topped with fresh spinach and caramelized onions resting on a bed of creamy, cheesy, garlicky white sauce. This pie is also nightshade-free. So no reason to experience any inflammation of the nerves or otherwise.
Grain Free
Gluten Free
Vegetarian 
No Seed Oils

No Nightshades

Cappello's is helping nurture the resilience of the planet as a founding member of The Almond Project. This multi-year, farmer-led partnership is committed to implementing and studying regenerative farming practices. thealmondproject.com
Our grain-free algorithm thinks you'd also like these.