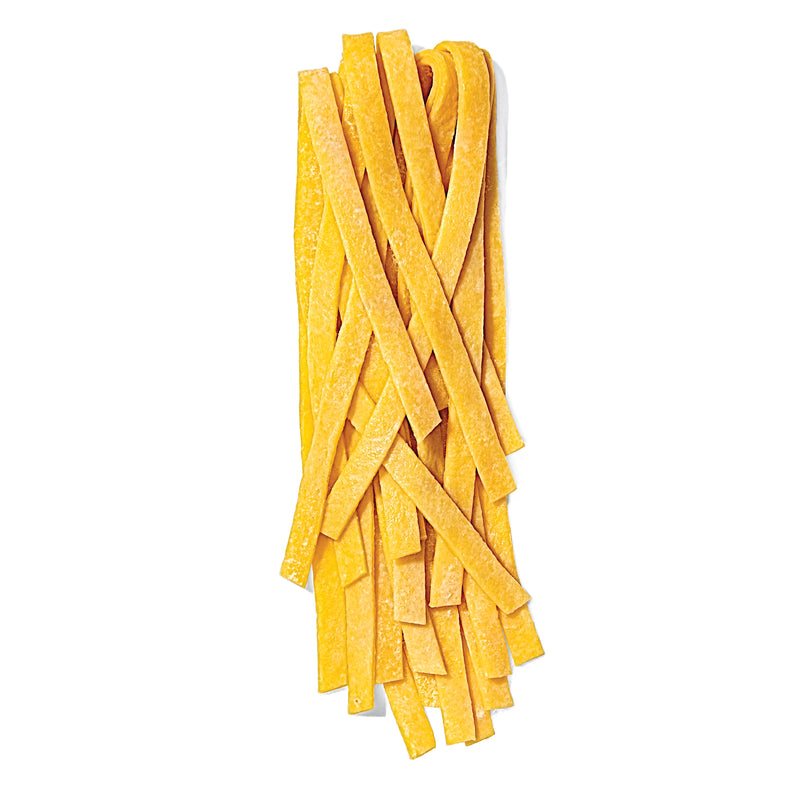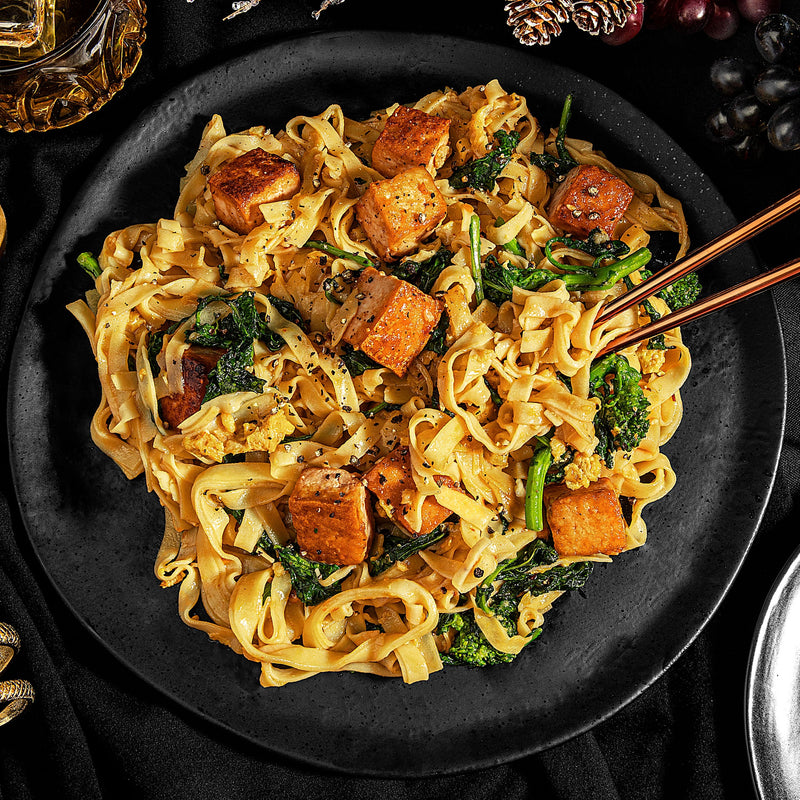 Fettuccine
Our almond flour fettuccine isn't like traditional pasta. The texture is silkier. The taste is butterier. Which doesn't sound like a word but is. It cooks in 90 seconds or less. It speaks your name when you twirl it around your fork. Though not at an audible frequency. It stays in your memory long after you've finished a bowl. Though not like a bad houseguest. It makes you feel warm all over. But not enough to make you crank the AC and drive up your energy bill. Like we said, it's not like traditional pasta.
Fresh pasta in 1 min 45 sec
Grain Free
Gluten Free
Dairy Free
Paleo
Non-GMO
No Seed Oils
Cappello's is helping nurture the resilience of the planet as a founding member of The Almond Project. This multi-year, farmer-led partnership is committed to implementing and studying regenerative farming practices. thealmondproject.com
Featured Recipe: Pad See Ew
Pasta Recipes
Watch our pasta and gnocchi pull off one feat of gluten-free magic after another.
Our grain-free algorithm thinks you'd also like these.